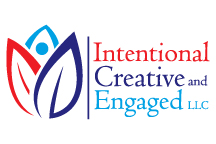 It is so important to provide this information to families that might otherwise not have access to these services.
New York, NY (PRWEB) January 31, 2012
Intentional, Creative, and Engaged LLC's founder, Dana Whiddon, has joined Mundo Pato's group of eclectic and dedicated educator's who are sharing their knowledge and experience through online courses. Based in NYC, Intentional, Creative, and Engaged LLC, offers innovative art therapy and DIR®/Floortime™ programming for children and families with special needs. With a focus on fostering development, Ms. Whiddon uses the art media to encourage reciprocal interactions and to support the development of creativity and abstract thinking. At ICE LLC, all aspects of social and emotional development are considered, thus providing a framework for developing an individualized treatment plan that addresses the unique strengths and challenges of each individual. Click here to watch an overview of Ms. Whiddon's philosophy.
"I am so thrilled to be a part of Mundo Pato," said Dana Whiddon. "Their vision of bringing therapies to individuals whenever and wherever they need it really resonates with me. It is so important to provide this information to families that might otherwise not have access to these services."
Mundo Pato, Inc. was created with one goal in mind - To help families learn to connect and grow with autism. Mundo Pato is comprised of specialists, communicators, parents, therapists, researchers and, most of all, people touched by autism. This site explores a wide range of topics that directly affect families living with autism. For an introduction to Mundo Pato, watch this clip .
Parents and professionals can purchase courses for $39.95. Each course has clearly defined objectives and ends with a post-test. Upon completing the course, participants have the opportunity to interact with the course developer and ask any questions they might have. Ms. Whiddon's first course, Fostering Creative and Developmental Growth, will be available shortly.
About Intentional, Creative, and Engaged LLC:
ICE LLC provides services to families affected by developmental disabilities, including autism spectrum disorders. Individual and group art therapy sessions are offered for individuals with special needs, as well as, for their siblings and parents. Floortime™ sessions and social groups are conducted in fully equipped sensory spaces. ICE LLC also provides consultations and reflective supervision for professionals.
ICE LLC was founded by Dana Whiddon, MA, ATR-BC, LCAT. Ms. Whiddon is a New York state Licensed Creative Arts Therapist with extensive experience working with individuals with special needs. She created and ran an art therapy program at a private therapeutic day school in Manhattan that serves children and adolescents with developmental disabilities. Over the years, Ms. Whiddon has worked closely with multi-disciplinary teams to coordinate individualized treatment programs. In addition, she has presented nationally on the benefits of combining DIR®/Floortime™ with art therapy principles to foster growth up the developmental ladder.
###