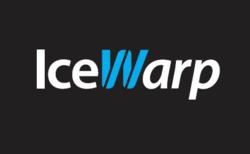 We work with some very large clients and sometimes our first conversations with these clients start over a casual Twitter interaction.
Springfield, VA (PRWEB) May 29, 2013
On May 29, 2013, popular mail server tool IceWarp will be celebrating the four year anniversary of its Twitter profile. In light of the fact that many B2B companies either never start social media or see it fall by the wayside in their marketing efforts, IceWarp would like to provide some pointers that have been the key to the longevity and success of its B2B social media strategy.
"I won't say that we're the most followed company on Twitter," says Ian Marshall with IceWarp, "but we do place a big emphasis on identifying business opportunities in social media and over four years we have seen a definite payoff. We work with some very large clients and sometimes our first conversations with these clients start over a casual Twitter interaction."
Ian Marshall goes on to explain some other ways IceWarp has seen success on social media as a completely B2B company.
"Twitter especially allows us in real time to see what people are saying about IceWarp. Whether it is feedback from our most recent mail server update or just general conversations about our business, we are able to see these things as soon as they occur and have quality conversations and relationships with the people who are nice enough to talk about us online. For existing IceWarp customers, Twitter is also a great way for them to stay in touch with us and see how we're making things better for them every single day. Existing customers can also interact with us on Twitter and Facebook in a way that is more conversation-like and sometimes quicker than e-mail."
In light of a recent study by Visual.ly in which 61% of B2B companies reported their social media is done on an ad hoc basis, IceWarp reports that it considers itself part of the 28% that has a very well defined approach to social media.
"The key to B2B social media I think is consistency," says Ian Marshall. "For many B2B companies it can seem a daunting task logging into their corporate social media every single day. I think it was that way for us at first, but as we started doing social media more and more and learning the things we wanted to focus on, like company updates and conversations going around IceWarp, social media became and extremely valuable and even fun part of our direction as a company."
IceWarp says it looks forward to interacting with the business world and the IceWarp community for many years to come.
ABOUT ICEWARP
Founded in 1998, IceWarp is utilized in more than 20,000 organizations and supports over 50 million users worldwide. The company is different than most others in the messaging category in that it delivers all email, mobile synchronization, SMS, chat, voice and video capabilities in one integrated, extremely secure and easy-to-deploy solution. Its customers include market leaders like Marriott International, Inc., Verizon Communications, Inc., Inmarsat, AVTOTOR, Russian Space Agency, as well as hundreds of small to midsized firms.
To learn more about IceWarp, please visit http://www.icewarp.com or follow @icewarp on Twitter.