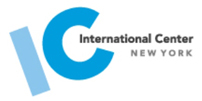 Since 1961, the International Center has provided a supportive and welcoming community in which newcomers to the United States overcome cultural and linguistic barriers by gaining strong English-language skills and knowledge of American culture.
New York, NY (PRWEB) January 27, 2012
The International Center in New York (ICNY) celebrates fifty years of serving newcomers in the United States. ICNY provides a supportive and welcoming community in which newcomers overcome linguistic and cultural barriers by gaining strong English-language skills and knowledge of American culture. With a small full-time staff and a corps of 1,000 trained volunteers, the International Center annually serves some 1,300 immigrants, refugees, students, and visitors from 95 countries.
Founded by philanthropist Maud Seligman in 1959, ICNY was incorporated as a tax exempt non-profit in 1961. It began as a home away from home for the future leaders of foreign countries, who were traveling to New York City. Volunteers assisted foreigners with English language education and a better understanding of the American way of life. In turn, a forum for the exchange of ideas took shape. Now, 50 years later, true to its founding principles, ICNY continues to provide language education and cultural experience to help newcomers adjust to American life. Its one-to-one conversation partnership program and an impressive roster of classes, workshops, and events address the current and diverse needs of the present-day newcomers.
"The International Center has been a place perfectly designed to help people who come to New York as students, workers on temporary assignments, or immigrants. Obviously, learning English is the key part of what the Center offers. But it is not the language itself; it is also a chance to immerse oneself in the American culture that is on display in New York City in the most vibrant way," says Adam Wroblenski, a native of Poland and ICNY alumnus. Mr. Wroblenski is the founder of Point Logic, Inc. a software development company in Toronto, Canada.
Throughout its history, ICNY has honored some of the most influential immigrants to the United States, among them Henry Kissinger, Elie Wiesel, Leonard Lauder, Yo-Yo Ma, Vartan Gregorian, George Soros, and many others. In 1999, then New York City Mayor Rudolph Giuliani proclaimed May 19th to be The International Center in New York Day. This year's milestone anniversary will culminate with a golden anniversary fundraising event on April 26th to be held at the Museum of Jewish Heritage in New York City.
ICNY operations are made possible through very modest membership fees and contributions and services of dedicated individuals and corporate citizens. To learn more about the International Center, or to join the community as a member or volunteer, please visit them at http://www.intlcenter.org.
# # #