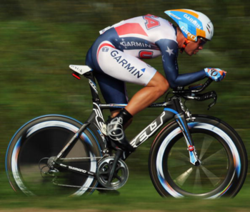 Icon Lasik's all new website showcases their best in class eye care and the latest laser platforms including wavefront, bladeless intralase lasik, and diagnostic equipment not found anywhere else.
Denver, CO (PRWEB) May 16, 2011
Icon LASIK a Denver based laser vision surgery provider launched a new website to help provide more information to Coloradoans interested in having LASIK eye surgery. The new website features more videos from John Elway, professional cyclists Tom Danielson, and more features which enable users to interact with their friends and family on popular social media websites.
During the design process Icon took feedback from patients through usability analysis and determined a more streamlined approach to improve the website and make it easier for patients to find the specific information about lasik that they were looking for. The new website took several months to build and was collaborative effort between Icon's design and development agency Fruition in Denver and Icon LASIK staff in Denver, Loveland, and Grand Junction.
Some of Icon's notable laser vision correction patients include Sean Jarrett a professional baseball pitcher, John Elway, Tom Danielson, and several other media personalities. Perhaps more importantly the odds are that someone you know in Colorado has had LASIK at Icon and is now enjoying the benefits of the surgery.
If you would like to schedule a free LASIK eye surgery consultation or if you just need general eye care you can call 720-524-1001 for more information and to schedule an appointment for any of Icon's eye care locations. Icon LASIK's independent eye surgeons and eye doctors perform best in class eye care and have done so for over 15 years.
Icon LASIK features the latest laser platforms including wavefront, bladeless intralase lasik, and diagnostic equipment that is not found anywhere else. The cost of the Visian ICL is $4300 per eye. LASIK starts at just $499 per eye and financing is with approved credit for 0%, or $0 down, or no payments for 12 months. Because of the affordable financing on the cost of LASIK in Denver and other Icon locations, more LASIK patients are able to take advantage of Icon's experience and technology. To schedule a free Icon LASIK consultation, visit icondenver.com or call 720.524.1001.
About Icon LASIK – Denver, Grand Junction, & Loveland Locations
With over 20 years of general eye and refractive experience, the doctors and staff at the Icon Colorado LASIK clinics are fully equipped with the latest custom laser technology.
Icon LASIK has three locations in Colorado:

Icon LASIK Denver, 3900 East Mexico Ave, Suite 102, Denver, CO 80210
Icon LASIK Loveland, 3553 Clydesdale Pkwy, Suite 100, Loveland, CO 80538.
Icon LASIK 120 West Park Drive, Unit 108, Grand Junction, CO 81505.
Icon LASIK is a registered trademark. VISX and Star4 are trademarks of VISX Inc. NIDEK is a trademark of NIDEK Inc. Visian ICL is a trademark of Staar Surgical.
# # #