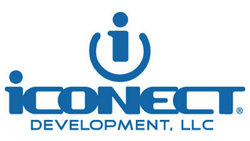 Los Angeles, CA (Vocus) December 7, 2010
iCONECT Development LLC, a world leader in litigation support and collaboration software, announced that Ian Campbell, Chief Operating Officer at iCONECT will present on "Multilingual Multi-district Litigation" at the 10th eDiscovery show.
Campbell's presentation is scheduled for 11:15 a.m. today, Tuesday, December 7 at the Doubletree Metropolitan Hotel in New York City.
The presentation will provide an overview on best practices in managing international legal review, where documents must be searched, organized and reviewed worldwide. With more and more high-profile multi-district, multilingual cases (e.g. Chinese drywall, Yaz birth control, Toyota, etc.), law firms and corporations need strategies for managing case data and those who access it. Discussion points will include:

ASCII versus Unicode -- what is the difference and why it matters
Safe-harbor considerations
How to manage multiple languages in a single document
Tips for streamlining review by global reviewers
Machine-versus-human translations -- how to determine which is right for each case
The eDiscovery show brings together in-house counsel and IT experts, outside counsel, solution providers, Judges and regulatory experts to help improve eDiscovery processes, and save time and money despite the onslaught of litigation.
To learn more from Ian Campbell about the conference and today's innovations in multilingual, multi-district litigation and document review, contact Daniel Rhodes at iconect(at)globalresultspr(dot)com.
For the latest updates on iCONECT, follow us on Twitter @iconect.
Contact:
Daniel Rhodes or Valerie Christopherson
Global Results Comms, (GRC)
+1 (949) 608 0276
iconect(at)globalresultspr(dot)com
# # #