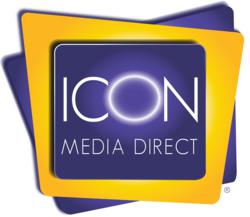 Van Nuys, CA (PRWEB) February 26, 2013
Icon Media Direct announces Adam Carrillo has joined the firm as Director of New Business Development.
Carrillo, formerly of Script to Screen, brings with him over 14 years of experience in sales and business development, largely in the direct response industry. His background in expanding and developing client relationships centered around accountable media solutions and creative marketing execution is an ideal match for Icon Media Direct's continuously growing client roster.
Nancy Lazkani, CEO, stated, "I'm pleased to bring Adam aboard to help develop relationships with new clients and educate them on Icon Media Direct's direct marketing expertise. Our new innovations and increasing demand from prospective clients led us to look for an addition to our team who exhibits our ethos of innovation and exceptional service. We're confident that Adam will play a key role in the continued growth of Icon Media Direct's portfolio of business partnerships."
ABOUT ICON MEDIA DIRECT
Icon Media Direct is a media buying and planning agency specializing in ROI and performance advertising in the direct response space in the General, U.S. Hispanic and Canadian marketplace. Headquartered in greater Los Angeles, the agency manages many highly successful campaigns by branding its clients' products and services using accountable and profitable marketing techniques. To learn more, visit Icon Media Direct online at IconMediaDirect.com.
For more information, please contact Rebecka Rodriguez at 818-995-6400.