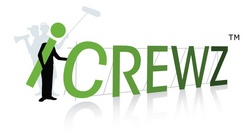 We hope to draw much attention to the site with this campaign
Los Angeles, CA (Vocus) February 3, 2010
iCrewz, Inc. has taken over both the East and West coast so far this year, marking the first ever marketing campaign of this magnitude and proportion.
iCrewz.com caters specifically to the film crew industry and provides jobs, crew, equipment and locations for all upcoming productions. iCrewz also works directly with film schools to provide discounted yearly memberships to all students.
They have taken their postering campaign not only to production offices and film schools, but out to the streets as well. The appeal of these posters is the creative nature behind every shot. "We hope to draw much attention to the site with this campaign", says Lazzaroni, an artistic director on the project. "We want to get the word out that iCrewz is an online community with a multitude of perks, not only for your typical film crew job title, but for EVERYONE! This is the portal for even the oddest job, whether it is in pre or post of any television, video or film production."
iCrewz, has already grown extensively since its launch this past September. Being worldwide allows thousands of iCrewz members the chance to explore work outside of their territories, ultimately enhancing what they love to do. With iCrewz.com consistently teaming up with large franchises to post jobs, locations and equipment daily, the opportunity for crew members to establish full time work is almost anywhere they're willing to travel.
The website also boasts a wonderful film equipment and location database. The equipment section allows you to post what is needed for your production, or any personal equipment that you have available for rent or to buy. You'll also be able to search picturesque film locations, as well as post what you need.
Perhaps the most unique feature of the site is the iR8 system. This functionality allows crew members and their employers to rate each other based on completed jobs. "iR8 is one of our best features and ultimately it was designed to make everyone's job easier at the end of the day.", says Wright, Co-Founder of iCrewz, Inc.
With so much to offer the film crew community, the iCrewz Team is continuously excited to present the site to production companies and film schools alike.
Look for iCrewz.com to hit your streets in a very original fashion and get the online film crew community rolling!
###