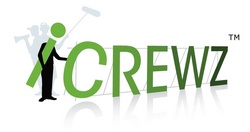 Los Angeles, CA (Vocus) June 9, 2010
iCrewz is approaching its year anniversary and has so much to celebrate. Jumping into the top rated spot for film crew sites, according to Alexa ratings and Alltop, has continuously pushed iCrewz.com to the next level. The patented rating system, iR8, continues to service projects with outstanding crew members. With a successful marketing campaign in the U.S. that included postering and flyering across the east and west coast, iCrewz now reaches the world in a matter of seconds due to social media. LinkdIn, Facebook , Twitter, Blogger, you name it, iCrewz is on it. They have even sustained in creating an RSS feed around the flash site that keeps all of their social media pages up to date with new, up to the minute, job, location, equipment and crew postings. Now anyone in the film crew industry can save even more time while not having to worry about checking in on new posts. iCrewz's feed will come right to where you want it. In saying this, it is no surprise that their feed can also be found on all iPhone and Android devices with iCrewz Mobile. This allows for easy access to crew members, equipment and locations when on the job as well, continuing to follow through as a one-stop shop to pick up everything you need, within a short time period, and successfully put together the production of your choice.
iCrewz is providing numerous jobs, locations, equipment and crew members worldwide. Social media helps enhance the communication and efficiency of their mission, and people are truly able to work in the field they love while looking for future work in the process. With iCrewz.com being all over the web there are no worries that you'll miss out on the next perfect job that comes along. iCrewz also offers everyone the opportunity to post for free for as long as they'd like. This is very beneficial to anyone who wants to check out the community and see the responses to their posts before they join. iR8 is also available so future employers can check your work stats online and hire you on the spot. Don't forget, you can also rate your previous employers on jobs you've worked for them as well. iCrewz has created a community where the film crew industry can come together and establish connections that will keep you working consistently for as long as you'd like.
# # #