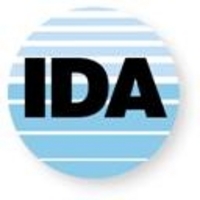 Seawater desalination is recognized as an increasingly important solution in addressing the needs of a thirsty planet
Topsfield, MA (PRWEB) June 28, 2010
The International Desalination Association (IDA) announces its first conference devoted exclusively to strategies for enhancing energy efficiency in seawater desalination. "Desalination: An Energy Solution" takes place September 8-9, 2010 at the Hyatt Regency Resort and Spa, Huntington, Beach, California, USA. Organized by IDA, the conference is being supported by the American Membrane Technology Association (AMTA), one of IDA's regional affiliate organizations.
Held in one of the USA's most high profile seawater desalination markets, this two-day technology transfer conference addresses the ongoing quest for increasing energy efficiency in desalination, a prime focus for the desalination industry.
"Lowering energy requirements is particularly important as the use of desalination around the world continues its dynamic growth. In fact, projections indicate that the global desalination market will double by 2016, with much of this growth driven by seawater desalination. While the industry has already done much to reduce energy consumption, the mission to further increase efficiency is an ongoing and dedicated endeavor," said Patricia A. Burke, Secretary General of the International Desalination Association.
The conference program will explore the actual energy requirements of state-of-the-art seawater desalination technology as well as innovations designed to enhance energy efficiency and lower operating costs. Sessions will cover both membrane and thermal processes and will examine the future direction of energy recovery technology, osmotic power and the potential of membranes to produce energy. The program also features exclusive reports on Perth, Australia's SWRO systems and the Ashkelon (Israel) SWRO system.
IDA has assembled a roster of experts from around the world to lead in-depth discussions on these topics. Confirmed speakers include:

Mr. Nikolay Voutchkov, President, Water Globe Consulting, LLC, USA
Mr. John Tonner, President of Water Consultants International, USA
Mr. Gary Crisp, Chief Technical Officer, GHD Pty Ltd., Australia
Dr. Boris S. Liberman, CTO, IDE Technologies Ltd., Israel
Dr. Robert Burk, Chief Scientific Officer , NanoH2O, Inc., USA
Mr. Stein Erik Skilhagen, Head of Osmotic Power, Statkraft AS, Norway
Mr. Fredi Lokiec, EVP Special Projects, IDE Technologies Ltd., Israel
Mr. Charles Desportes, Director of Thermal Desalination, Aqua-chem ICD Division, Aquatech International, USA
Dr. Rick Stover, Vice President of Engineering, Oasys Water, Inc.
"Seawater desalination is recognized as an increasingly important solution in addressing the needs of a thirsty planet," said Randy Truby, Comptroller of the IDA and Chairman Global Marketing and Sales of TORAY Membranes.
In the last decade, huge seawater desalination plants have been built around the world in places like Australia, Singapore, China, Algeria, Chile, India and Israel, in addition to traditional markets in the Middle East and islands of the Mediterranean and Caribbean. The rise in the use of seawater desalination can be traced directly back to technological developments that have helped reduce energy consumption and costs, and new technologies offer opportunities for further improvements.
IDA is offering early registration discounts through August 13 as well as a special discounted rate for municipalities. For more information or to register online, visit http://www.idadesal.org.
About IDA
The International Desalination Association (http://www.idadesal.org) is a non-profit association that serves more than 2,400 core members in 60 countries and reaches an additional 4,000 affiliate members. Its membership comprises scientists, end-users, engineers, consultants and researchers from governments, corporations and academia. IDA is associated with the United Nations as part of a growing international network of non-governmental organizations (NGOs).
# # #