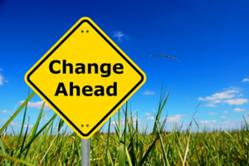 Most people migrating to Idaho were from California!
Boise, ID (PRWEB) April 01, 2013
In 2006, the Boise Idaho Real Estate market shut down almost over night and for five years it lay dormant. Then the real estate market started correcting itself as the economy became stronger. One obvious sign that Boise Idaho Real Estate is going to be a strong economic driver is the amount of people moving in.
10,419 people made Boise Idaho their home in 2012 according to the Idaho Transportation Department's latest report. This represented 13% growth from 2011 which was the first year that population growth trended upward in 6 years. That is not to say that the area did not experience population increases but it was the first time that it was more than the previous year.
Most people migrating to Idaho were from California; 2,055 according to Idaho Transportation Department. This represented a 14% increase from the previous year. Washington represented the second largest group of people leaving their previous residence, 1,305 people. Oregon rounded out the top three largest states where people are coming from but all states were represented in the report.
2013 is predicted to be another strong year for homes for sale in Boise Idaho according to builders. "Every builder we have talk to" say Trey Langford Founder of Build Idaho, is anticipating growth this year. In 2012, the Top 50 builders each experienced at least 97 growth"