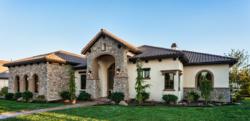 The Boise Idaho Parade of Homes opens April 27th, 2013
Boise, ID (PRWEB) April 19, 2013
Visitors who attend the Boise Idaho Parade of Homes, April 27th to May 12th, can expect to be to see many luxury homes this year. There are a total of 40 homes to tour from northeast Boise to Star.This year there are more high end homes then the area has seen in several years which is an indicator that the Boise Idaho real estate market is strong and vibrant.
Many of the luxury homes are in Eagle, ID in communities like Lakemoor, The Shores, Edgewater Estates, Bella Terra and Rivers End. These are not going to be just above average homes, they are built to impress home buyers who are looking for a high end custom homes.
Visitors will be able to learn more about the latest in interior and exterior home design as well as styles of these custom home builders. It is also a great opportunity to see what amenities for homes are available and other interior decor.
Northern Construction has a $2M home in Edgewater Estates and Paradigm Construction will have their iconic waterfront home in a gated community- Laguna Pointe. Tradewinds General Contracting presents two homes this year, one in The Shores and another in Rivers End. BrunoBult Homes has a beautiful home in El Paseo with a million dollar of the the Boise Foothills. Biltmore Co. will be in Bella Terra that will be both modern and rustic.
The Boise Idaho Parade of Homes is April 27th to May 12. Home are open Monday thru Friday 5 to 8pm and Saturday and Sunday Noon to 8pm.