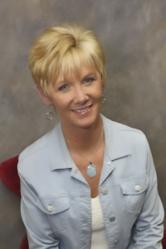 Brenda Kolson receognized for 30 years in the real estate industry
Boise, ID (PRWEB) April 17, 2013
At the Annual Circle of Excellence celebration on April 5th, 2013, many awards were presented for various levels of success and performance with the Boise Idaho Real Estate Market leaders. Among the many honorees was Brenda Kolsen, Managing Broker for Core Group Realty, and her new designation of Broker of the Year. This is a coveted award that honors her personal and professional success over her 30 years in the real estate industry.
Brenda joined Core Group Realty in early 2012 with a single minded focus on helping to build the brokerage of top professionals. In line with Core Group Realty's mission of providing Client Oriented Real Estate, she has dedicated her efforts and time to ensuring the organization of 48 agents are at the top of the market. Jessica Dalton, an owner of Core Group Realty, stated, "Brenda has a way of helping agents realize their true potential and is always ready to give good sound advice."
Kolsen serves on several boards including being the Vice President of the Ada County Association of Realtors and acting member of the Building Contractors Association of Southwestern Idaho. Always active in the community, she has participated in many events such as Paint the Town, Rake Up Boise, and is an instructor for the "First Time Home Buyers" class with the Neighborhood Housing Services.
"I am truly honored to receive this award and designation with so many great brokers in the Treasure Valley," Says Brenda. "What an amazing complement and great recognition from my peers. I look forward to continuing my success with Core Group Realty and our mission of providing excellent agents in the Boise Idaho Real Estate market."
Alongside Brenda, 15 of Core Group Realty's agents were awarded with various sales level performance awards, a true testament to their dedication of providing full time active agents that are extremely professional, knowledgeable and ethical in today's market. "Brenda's motivation and constant desire to make me a better person as a realtor continues to manifest itself," says Jeff Wills, agent with Core Group Realty, "and I am eternally grateful for her presence in my life."
For more information on Brenda Kolsen and Core Group Realty, visit househuntersofidaho.com today.