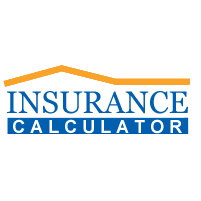 Boise City. ID (PRWEB) October 31, 2012
Insurance Calculator Inc., America's leading auto insurance provider, now provides state-wide service coverage on car, motorcycle, truck, RV, ATV, classic car, antique car, collector vehicle, commercial vehicle, and military car insurance. "We aim to become the go-to website for all auto insurance needs," said Stephanie Vettaikam, VP of Marketing of Insurance Calculator Inc. "We work with many auto insurance companies and independent providers throughout the state of Idaho. Consumers who are currently residing in Idaho or individuals who are planning to move to the state can use our website and services to save more on auto insurance."
InsuranceCalculator.net is equipped with a powerful insurance finder. With the submission of a ZIP code, consumers can compare quotes from multiple eligible providers within a 10-mile radius of the ZIP code location. "With our innovative technology, consumers can compare quotes in a matter of seconds, saving both time and money," Stephanie added.
Insurance Calculator Inc. helps consumers in Idaho with more than just insurance. From applying for driver's license to becoming insured, consumers can utilize the free Idaho auto insurance guide now available online for free to learn more about the auto insurance industry in the state. The state of Idaho has its own set of rules and regulations on auto insurance; from driving a car, riding a motorcycle, to operating a commercial vehicle, the guide contains all the critical information regarding to how to apply for driving permits.
For more information, visit: Auto Insurance in Idaho