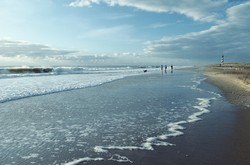 Wilmington, NC (PRWEB) June 19, 2008
If you've been contemplating that second home, condo or permanent vacation, now is the best time in recent memory to visit and compare some of the South's best communities. Ideal Living Magazine (http://www.ideal-living.com) has found many communities that offer discounted preview accommodation packages and fantastic events for prospective residents to enjoy. To get away this summer and spend some time at a community that might become your new home, check out these great deals:
Are you often going to Carolina…in your mind? Make your dreams a reality with these incredible getaways to top communities and their environs in scenic North and South Carolina.
Spend your July Fourth weekend in the beautiful North Carolina mountains, home to Asheville and the Biltmore Estate. While you're there, stop by Blue Heron Point on Lake Lure, where "Dirty Dancing" was filmed, and cap off your stay with the fireworks in downtown Asheville. Take advantage of a night at the exquisite Lake Lure Inn and Spa with complimentary massage, manicure, pedicure, breakfast and dinner in the Veranda Restaurant, and a guided tour of Blue Heron Point. Call 888.525.3686 to make reservations and check rates.
If golf is more your style, be one of the first to preview the new Arnold Palmer course at White Oak Golf and Equestrian Community in Tryon, NC. You might even catch Mr. Palmer on his site visit. Pre-development pricing is still in effect with exclusive offerings to be a part of White Oak's Founder's Program. Call 800.544.6516 and ask about their customized discovery package.
Now that you're on the road, extend your travels to Wolf Laurel Preserve in Burnsville, NC, just 40 minutes north of Tryon. This incredible community offers yoga, tai-chi, water aerobics and on July 26th, 2008, the Berry Pie and Jam Contest with Blues music. Spend three fun-filled days and two relaxing nights enjoying horseback riding, hiking, fishing, tennis or golf. Call 877.682.1214 for rates and reservations.
If you prefer sugar-white shores and sparkling water to rolling hills and natural waterfalls, cruise eastward to the charming historic city of Wilmington, NC, which boasts proximity to unspoiled beaches as well as phenomenal cultural attractions. On your way, stop by the Governors Club in the cultural and intellectual Mecca of Chapel Hill, NC.
Home to the nation's oldest state university, which offers an educational experience on par with the Ivy League, and the Research Triangle Park, Chapel Hill is among the nation's best places to live. Spend the night at one of the Governors Club's on-site cottages, nestled within 1600 private acres atop Edward's Mountain, and you will receive a bottle of wine, round of golf for two on a Jack Nicklaus signature course, and dinner for two. Experience a fun cultural event such as Jazz in July, or savor Steak Night with neighbors. Call 919.933.7500 for rates and availability.
The Bluffs on the Cape Fear is just minutes from Wilmington. Boating is the lifestyle of choice and a private dock can be your driveway. Call 866.725.8337 to Spend three days and two nights in historic downtown Wilmington while touring the Bluffs and discover all that this region has to offer, including the cobblestone streets, tony shops and gourmet restaurants that line the banks of the Cape Fear River. Though the Bluffs is one of the area's fastest-selling communities, you can still get in on pre-construction pricing and savings. Wilmington is home to Screen Gems Studios, the largest movie and television production location on the East Coast--aka Hollywood East.
A short drive from Wilmington and minutes from the quaint town of Southport, NC is St. James Plantation, also known as "The Land of More." St. James is hosting a Summer Getaway the weekend of July 18-20 that includes a community tour, round of golf for two, breakfast at the Members Club grille, massages, Friday night Wine and Cheese welcome party and Saturday Night Dinner Cruise. Want to sign up? Call 888-873-7598.
Also near Southport is one of Centex Homes' communities, Rivermist. This new community offers a variety of charming single-family homes and a selection of spacious maintenance-free town homes for those who appreciate carefree living. Tour the community with their discovery tour package and learn about its vast range of amenities, including a residents' club, pool and picnic area, plus nearby beach and marina access. Call (866) 424-0212 to learn more.
One of the newest communities on North Carolina's coast is Overlook at Caison's Creek, just a short drive north of Myrtle Beach, SC and across from Holden Beach, ranked as one of the nation's best family beaches. Spend the weekend in oceanfront accommodations, tour the community, enjoy a Wine and Cheese reception, and play a round of golf. They'll also pick up your airfare, so call 877.369.5777 for details.
South Carolina's Myrtle Beach is a popular family destination that continues to grow in popularity, thanks to its plethora of top-notch golf courses and entertainment options--including the brand-new Hard Rock Park. Here, Berkshire Forest a three days/ two nights tour of this optimally-located community, which features 32-acre Silver Lake, complete with fishing dock, and an exclusive oceanfront beach club with sundecks surrounding an outdoor lazy river. There's so much to do here, a private Community Lifestyle Director is on-hand to help you plan activities. Call 866-686-3588 to schedule your discovery package.
Also in Myrtle Beach is Grande Dunes Resort, an AAA four-diamond property with private oceanfront beach club and cabana, watercraft rentals on the waterway, six unique dining options, tennis club, two swimming pools and two championship golf courses. Spend the night at the Marina Inn with a discounted Friends and Neighbors Appreciation Rate. To learn more, call 866.756.4229.
North Myrtle Beach, home to Barefoot Resort and Golf Club, has four championship golf courses designed by Norman, Dye, Love III and Fazio. It also boasts an eight-acre Residents' Club. Aside from the course clubhouses, this is where all the activity takes place. Toss horseshoes, relax by the outdoor fireplace, read a book in the library or shoot some pool with your neighbors. Call 1-888-996-4100 and ask about their discovery package.
If you've been spending some time thinking about the Carolinas, we're willing to bet that Georgia's also on your mind. Before you drive a bit further south, stop in at Hammond's Ferry. Because this beautiful community is located in North Augusta, on the Savannah River, many people make the mistake of thinking it's across the border in the Peach State. Close, but no cigar! Though it's directly across the river from Augusta, GA, Hammond's Ferry is an urban-friendly community in South Carolina with a firm commitment to green space. Stay at the Marriott and enjoy a delectable breakfast buffet. Then drop in at Hammond's Ferry for a round of golf at the River Club, or take a boat tour down the Augusta Canal (one of the nation's oldest Army Corps of Engineers' projects). Mark July 26th on your calendar: Hammond's Ferry will be hosting Music on the River with the group Kings of Swing and Yoga on the Rooftop. Call 866.613.1641 for details and reservations.
Welcome to Georgia, Empire State of the South. The state motto here is 'wisdom, justice and moderation'--but that doesn't mean you can't have a rockin' good time just the same. Just 60 minutes from Atlanta, on the shores of serene Lake Oconee, is Reynolds Plantation, home to championship golf and the lakeside Ritz Carlton Lodge. Watch the Independence Day fireworks display with the Atlanta Pops Orchestra after spending an afternoon of sports at Reynolds Plantation's Swim and Tennis Club. Package includes deluxe accommodations for two, complimentary golf, a Southern breakfast and dining privileges at the Plantation Grille and Overlook Room at Great Waters. Call 888.298.3119 for rates and availability.
North of Atlanta is the Canyon Ridge Club at Lookout Mountain. Rest and enjoy the Canyon Ridge Experience. Spend three days and two nights enjoying unlimited golf, a tour of the community, dinner for two at the Canyon Grill and a welcome basket. Be sure to check out their newly-built fairway villas. Call 888.883.9800 for more information.
Finish up your sojourn just over the border in Tennessee, famous for its music, low taxes and amazing outdoor amenities. Consider lazy poolside days and hiking through cool wooded forests at Long Branch Lakes at Fall Creek Falls in Spencer, TN. On July 12th-13th and 26th-27th, Long Branch Lakes offers weekends of trail riding, fishing, picnics at lakeside pavilions and community tours. The community is a short drive from both Nashville and Chattanooga. Call 866.625.6616 for rates and reservations as space is limited.
What are you waiting for? Head South this summer! To learn more, visit http://www.ideal-living.com.
Ideal Living Magazine http://www.ideal-living.com (formerly Living Southern Style) is the leading provider of information for people seeking second home, resort and retirement communities in the southeastern United States through publications, real estate shows, and websites. Under our parent company, RPI Media, Inc, Ideal Living connects planned communities with prospective buyers and provides comprehensive resources for finding and comparing; golf, gated, waterfront, mountain, retirement, condominium and multi-family communities, through such vehicles as: press releases, direct mail, e-mail correspondence and monthly newsletters.
###