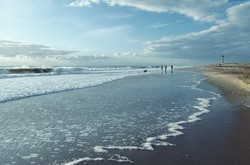 (Vocus) July 22, 2008
If you're searching for your ideal home in your ideal destination, look no further. Today's most popular and desirable new homes in the US are being built within master-planned communities--and Ideal Living is proud to present our top 100 Amenity Communities for 2008.
The Top 100 communities share specific criteria. Each offers or will offer at least two of these major amenities; golf, tennis, swimming, walking trails, marina, clubhouse, and fitness center and are either filed or exempt with the Federal Housing and Urban Development Administration.
Each year, we expand our listings to include a wider geographic area. In our 2008 compendium, you'll find mountain, coastal and desert communities from ten states, Mexico and the Bahamas. Amenities range from golf to beach clubs, from walking trails to equestrian centers, from marinas to wildlife preserves. No matter what your ideal lifestyle is, you're sure to find it here.
Intrigued? Just click on http://www.ideal-living.com to preview the Top 100 to see which communities were included.
Ideal Living Magazine (formerly Living Southern Style) is the leading provider of information for people seeking second home, resort and retirement communities in the southeastern United States through publications, real estate shows, and websites. Under our parent company, RPI Media, Inc, Ideal Living connects planned communities with prospective buyers and provides comprehensive resources for finding and comparing; golf, gated, waterfront, mountain, retirement, condominium and multi-family communities, through such vehicles as: press releases, direct mail, e-mail correspondence and monthly newsletters.
Press Contacts
Lee Hauser, Jr.
leeh(at)livesouth.com
800.736.0321
Publications
Ideal Living
How To Choose The Right Place
Websites
http://www.ideal-living.com
http://www.livesouth.com
http://www.ideal-communities.com
Show Promotion
http://www.livesouthshows.com
###