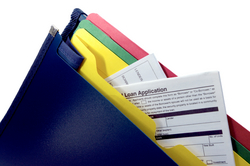 IdeaLearning Group has a very sound business plan with manageable growth projections and a willingness to stick to it!
Portland, Ore. (PRWEB) February 4, 2010
Christmas Eve brought a unique gift to IdeaLearning Group owners Jillian Douglas and Shannon McKenzie. On that day, they signed the papers for a Community Express small business loan from the U.S. Small Business Administration (SBA), with financing provided by US Bank.
A local loan officer with US Bank who worked with Douglas and McKenzie on the loan process said such loans are very difficult to obtain.
Bridget Bayer of the Small Business Development Center, who reviewed the Group's business plan and provided feedback to the bank, was impressed: "IdeaLearning Group has a very sound business plan with manageable growth projections and a willingness to stick to it! The SBDC is very pleased to assist this exciting business team that no doubt will be recognized in 2010 for their ability to assist employers with top quality employee development and training."
Douglas and McKenzie attribute the success of their loan approval to a professional presentation, both on the web and in their printed material, and a solid business plan. "We just did what we've been doing since we started our business," says Douglas, "plan realistically, project for reasonable growth and communicate clearly. We never thought we were doing anything unique."
Douglas and McKenzie started IdeaLearning Group, in March 2009, after working together in the employee development and training field. When they both were downsized, they decided to start their own business. "We already knew we worked well together, and we had great respect for each other's work and creativity," McKenzie says. Their first several clients turned out to be former employers, and the pair felt they were off to a good start.
To expand their business in 2010 to offer more core services and hire additional staff, Douglas and McKenzie knew they would need extra cash. They looked to the Small Business Administration, whose mission is to help start, build, and grow businesses in the United States.
About IdeaLearning Group:
IdeaLearning Group, based in Portland, Oregon (http://idealearninggroup.com), helps businesses train and develop their employees through thorough needs assessment and cost-effective, custom-designed learning solutions appropriate to the situation. Their research-based methods lead to greater retention of knowledge and real behavior change in employees, and help drive business results.
Contact:
Jillian Douglas, principal partner
IdeaLearning Group, LLC
503.310.6545
http://idealearninggroup.com
Bridget Bayer, business advisor
Small Business Development Center Portland,
503.290.4377
http://bizcenter.org
###