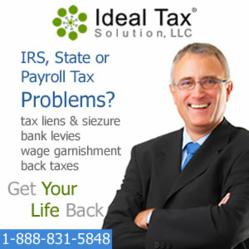 A lot of the error in tax returns filed with 1099's is usually from lack of knowledge on how to handle them
Costa Mesa, CA (PRWEB) February 15, 2012
A 1099 for is the Internal Revenue Services tax form used for taxpayers such as independent contractors, consultants and investors, so that they may report income. This income is work done, privately or income that is not salaried. There are many Form 1099's, so the income provider with have to send the one specific to the taxpayer. The applicable 1099 form us sent to both the taxpayer and to the IRS. The taxpayer will still need to attach the 1099 forms received to their tax return they file. In 1099 filing, basically taxes are not automatically withdrawn from the income by the payee, they are required to be paid at the end of the year when the 1099's are provided. The IRS has released new reporting requirements for 1099 taxpayers; they directly affect business handled via payment settlements. To be specific, all payments made in settlement of payment card transactions (e.g., credit card); Payments in settlement of third party network transactions IF: Gross payments to a participating payee exceed $20,000; AND there are more than 200 transactions with the participating payee. http://www.irs.gov.
Tax resolution companies are now expanding their horizons to meet the needs of these complex 1099 filings. Many Americans, who file as self employed or contracting, make errors on their returns. Whether it is from not reporting all 1099's, or had difficulties because of the sheer complexity of the different 1099's. Tax attorneys and Enrolled Agents are highly experienced in dealing with such documents and are helping millions get their filings straight. Filing with 1099's can be difficult because if money is not set aside throughout the year to pay the expected taxes due at the end of the year, this results in high liabilities, that add up year after year. Taxpayers who file with 1099's are encouraged to keep extremely close track of their income and expenses through the year. This is known as a profit and loss statement and is imperative in filing these returns accurately. A lot of the error in tax returns filed with 1099's is usually from lack of knowledge on how to handle them. Tax resolution companies are encouraging taxpayers to seek help in ensuring their returns are filed accurately and promptly.
About the company: Ideal Tax Solution, LLC is located in Costa Mesa, CA and provides tax negotiation services, preparation and is a collection defense specialist. Their Tax Attorneys, IRS Enrolled Agents, CPA's, Senior Tax Consultants have over 55 years of combined experience working to help American tax payers with the IRS and State Tax Agencies. Ideal Tax boasts an "A" rating with the Better Business Bureau earned through providing excellent services.
###