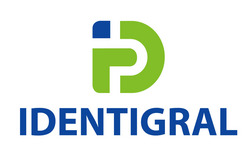 Our customers have been asking for password management capabilities, and in many cases we have identified the need for enterprise single sign-on based on our analysis of their business requirements. We can now fill that need with v-GO
San Francisco, CA (PRWEB) March 30, 2009
Identity management specialist Identigral Inc. today announced the addition of enterprise single sign-on (ESSO) technology to its product portfolio through a reseller agreement with Passlogix Inc., developer of the market-leading v-GO Access Accelerator Suite for ESSO and related solutions. San Francisco-based Identigral focuses on services related to the Oracle Identity Management platform, including provisioning, access requests, attestation, credential assertion, web single sign-on, role-based access control, fine-grained authorization, federated identity management and virtualized identity.
The Passlogix partnership expands Identigral's services by offering the market's most comprehensive and rapidly deployed ESSO platform for the firm's existing Fortune 1000 clients as well as organizations in the healthcare, financial services, manufacturing, legal, retail and education markets.
"Our customers have been asking for password management capabilities, and in many cases we have identified the need for enterprise single sign-on based on our analysis of their business requirements. We can now fill that need with v-GO," said Deborah Volk, President of Identigral. "This is a strong complement to our services that will enable customers to source a full range of identity and access management projects from a single firm."
v-GO's single sign-on, authentication and provisioning enablement capabilities improve user productivity, reduce help desk costs, increase network security, and facilitate regulatory compliance readiness by providing a complete audit trail of application access by user. The platform scales to tens of thousands of users, has been successfully deployed around the world, and can be rapidly deployed without writing scripts or connectors even to homegrown or legacy applications.
v-GO Single Sign-On, the cornerstone of the suite, enables users to access any Windows, mainframe or Web application with a single Windows logon rather than remembering, managing and inputting different passwords for each account. v-GO is also the first platform that can extend single sign-on beyond the enterprise to remote, mobile and temporary users, including home computers, physicians' offices that require access to hospital networks, and third-party partners or contractors.
Companion v-GO solutions automate user sign-on and sign-off of kiosk sessions; securely manage shared passwords for administrators and others who must share account IDs; enable strong authentication to applications, desktops and networks without expensive custom integration; pre-load user IDs and passwords to the v-GO repository for easy provisioning; and automate resets of Windows logon passwords.
"Identigral's decision to adopt v-GO as their ESSO solution of choice is a direct result of our technology leadership as well as our proven ability to provide a rapid return on investment and low total cost of ownership," said Sean Harris, Passlogix VP of Business Development. "Combined with the growing recognition of the value of enterprise single sign-on to both end users and administrators, these factors are fueling continued growth in our partner network and increasing v-GO's availability around the world."
About Identigral Inc.
Identigral Inc. was founded in 2006 as a systems integrator and service provider for identity management technology solutions to business enterprises. Over the years the firm has evolved into an IT business consultancy with a wide-reaching solution focus spanning areas including workflow, provisioning, role management, entitlements/authorization enforcement, credential assertion, single sign on, encryption and risk management. The company is based in San Francisco. For more information, visit the Identigral Website.
About Passlogix
Passlogix, Inc., is the developer of the v-GO Access Accelerator Suite, the leading solution set for speeding user access to applications throughout the extended enterprise by eliminating critical pain points in sign-on, provisioning and authentication processes. With more than 15.5 million licenses sold, the v-GO suite improves business efficiency, strengthens security and compliance, and dramatically reduces IDM system deployment times. The company's patented technology - launched in 1996 with the market's first usable enterprise single sign-on solution - shortens implementation and payback cycles by adapting to any existing infrastructure without the need for custom coding or replacing legacy hardware or software. Passlogix is headquartered in New York City with offices throughout the United States, United Kingdom and Asia. For more information, visit the Passlogix Website.
# # #