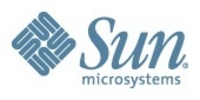 The enhancements in Sun's latest release of Identity Manager will help make our quarterly audits much easier. Now instead of trying to make sense of technical entitlement jargon, we can apply business terminology such as job titles and functions to grant and review user access privileges
SAN DIEGO (PRWEB) June 23, 2008
With numerous product enhancements and new functionality, such as data export and attestation capabilities, Sun Identity Manager 8.0 is the first user provisioning software to truly provide role-based user provisioning, enabling customers to use business roles for both identity lifecycle management and identity auditing across enterprise and extranet environments. The solution has deep integration with Sun(TM) Role Manager to help enterprises with their attestation and identity audit needs. In addition, major updates in operational reporting allow customers to analyze their entitlement data, which can help them gain better control of their provisioning and auditing processes, make compliance a sustainable part of their business and reduce costs.
"Addressing security and compliance continues to be a significant expenditure for organizations," said Mark Herring, vice president of marketing, Software Infrastructure, Sun Microsystems. "By more closely integrating provisioning and role management, we're offering companies increased levels of automation. Our solutions help solve everyday identity problems that keep customers awake at night: on-boarding and off-boarding of workers, compliance with internal audit policies and costs associated with access control processes."
"The enhancements in Sun's latest release of Identity Manager will help make our quarterly audits much easier. Now instead of trying to make sense of technical entitlement jargon, we can apply business terminology such as job titles and functions to grant and review user access privileges," said Mark Satterfield, senior vice president, Enterprise Planning & Architecture, Equifax.
With Sun Identity Manager 8.0, customers have new options to expand their services via the Internet and address government regulations (such as SOX, HIPPA, and Basel II) in a consistent, automated and cost-effective way, while also increasing productivity and reducing security risks. New features of Sun Identity Manager 8.0 include:
Data Export: Export identity data and events to external data warehouses and business intelligence tools for further analysis. Benefits include: Robust reporting capabilities and entitlement management. Comprehensive Attestation: Integrate with Sun Role Manager to create an end-to-end solution for certifying access and automatically remediating exceptions. Better Integration of Business Roles: Integrate with Sun Role Manager to enable importing of predefined business roles and automate provisioning and auditing at the business role level. A key component of Sun's solution for access compliance, Sun Identity Manager 8.0 is available as a stand-alone product or with the Sun Java(TM) Identity Management Suite, which includes Sun Role Manager, Sun Java System Access Manager, Sun Java System Federation Manager, and Sun Java System Directory Server. Pricing information is available under a subscription or license basis.
Sun Offers Solutions for Access Compliance
With new enhancements to Sun Identity Manager and Sun Role Manager, Sun is one of the first vendors to offer a comprehensive solution for enterprise environments. Sun's access compliance offering will help companies streamline their existing access control processes, enhance audit effectiveness and lower compliance-related costs. Sun's complete role-enabled identity suite provides customers with enhanced user provisioning capabilities; the most complete attestation engine to deliver "closed-loop" compliance, including the ability to proactively review and correct improperly assigned access; and the best access compliance reporting solution, to help keep organizations on track.
Sun's Partner Network & Professional and Managed Services
Sun and its extensive system integrator network offer an extended suite of identity management consulting and remote operations management services to help customers quickly and successfully implement and manage Sun's identity portfolio. From the initial assessment and architecture of new solutions through ongoing management and monitoring of identity management solutions, Sun experts and partners use proven methodologies and intellectual property to dramatically reduce deployment times and ensure predictable results. For more information on Sun's identity management partners and Sun's identity management services, please visit:
http://www.sun.com/software/products/identity/partners/consulting _partners.jsp and http://www.sun.com/service/identity/ respectively. (Due to its length, this URL may need to be copied/pasted into your Internet browser's address field. Remove the extra space if one exists.)
Sun technology manages billions of user identities worldwide for more than 5,000 organizations, including Fortune 100 companies, that rely on Sun's identity management portfolio for provisioning and secure access, ongoing compliance and federation. Sun has been positioned in the leaders quadrant in Gartner's Magic Quadrant for User Provisioning, 2H07(1) and Web Access Management, 2H07(2). Sun's identity management portfolio is designed to streamline and simplify the process of managing user identities across a variety of applications. For information on Sun's identity management portfolio, please visit: http://www.sun.com/identity.
1. Gartner, Inc., "Magic Quadrant for User Provisioning, 2H07" by Earl Perkins and Roberta J. Witty, August 23, 2007
2. Gartner, Inc., "Magic Quadrant for Web Access Management, 2H07" by Ray Wagner and Earl Perkins, October 29, 2007
About Sun Microsystems, Inc.
Sun Microsystems develops the technologies that power the global marketplace. Guided by a singular vision -- "The Network is the Computer" -- Sun drives network participation through shared innovation, community development and open source leadership. Sun can be found in more than 100 countries and on the Web at http://sun.com
About the Magic Quadrant
The Magic Quadrants are copyrighted August 2007 and October 2007 by Gartner, Inc. and are reused with permission. The Magic Quadrant is a graphical representation of a marketplace at and for a specific time period. It depicts Gartner's analysis of how certain vendors measure against criteria for that marketplace, as defined by Gartner. Gartner does not endorse any vendor, product or service depicted in the Magic Quadrant, and does not advise technology users to select only those vendors placed in the "Leaders" quadrant. The Magic Quadrant is intended solely as a research tool, and is not meant to be a specific guide to action. Gartner disclaims all warranties, express or implied, with respect to this research, including any warranties of merchantability or fitness for a particular purpose.
Sun, Sun Microsystems, the Sun logo, Sun Identity Manager, Sun Role Manager, Sun Java Identity Management Suite, Sun Java System Access Manager, Sun Java System Federation Manager and Sun Java System Directory Server are trademarks or registered trademarks of Sun Microsystems, Inc. or its subsidiaries in the United States and other countries.