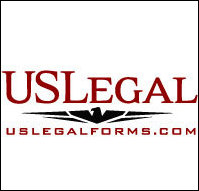 Clearing your name can be costly, time-consuming, emotional and frustrating. So we want to offer forms and resources that will help reduce the burden involved in dealing with identity theft
Jackson, MS (PRWEB) September 20, 2006
It doesn't matter if you are a two-year-old, a teenager, an adult, elderly or deceased, no one is immune from having his or her identity stolen. Recognizing that advances in technology have made it easier to steal personal information, U.S. Legal Forms, Inc. today announced the release of five new legal form packages designed to help consumers prevent problems and to better manage the legal hurdles of identity theft.
"Clearing your name can be costly, time-consuming, emotional and frustrating. So we want to offer forms and resources that will help reduce the burden involved in dealing with identity theft," said U.S. Legal Forms staff attorney Della Sellers who played a lead role in developing the materials.
New package offerings are as follows:
Identity Theft Prevention Package – This package is designed to assist anyone in protecting their personal information and to help reduce the risk of identity theft or fraud. It offers practical information including a guide on how identity theft can happen and red flags to watch out for. It also includes legal forms and tips to protect your credit, financial, and other important records.
Identity Theft Recovery Package – This package is for identity theft victims who need to effectively deal with creditors, government agencies and others after their identification is lost or stolen and a fraud has been committed. It includes letters to credit bureaus, the Federal Trade Commission, law enforcement and other agencies. It also includes an identity theft checklist and other forms that help organize and document an identity theft victim's communications and correspondence.
Protecting Minors from Identity Theft – This package is for minors or minor's parents to help prevent and remedy problems associated with identity theft involving children. It includes a guide to help educate you and your child about the risks of identity theft and also legal forms and letters to help restore a minor's identity.
Protecting Deceased Persons from Identity Theft – This package can be used by survivors to prevent identity theft of their deceased loved one's personal information and/or to address problems that have already occurred.
Identity Theft from a Known Imposter Package – This package can be used by identity theft victims who know the person who has misused their personal information such as an acquaintance or relative. It enables the imposter and victim to work out a payment plan or arrangement to resolve issues associated with identity theft.
Prices for the new identity theft packages range from $39.95 to $49.95 and products are available for immediate download on USLegalForms.com through the following link http://www.uslegalforms.com/identity-theft-forms.htm.
In addition, U. S. Legal Forms has added a new special area section on its Web site which includes an overview of identity theft law and related legal definitions. See http://www.uslegalforms.com/legaldefinitions/i/identity-theft.php.
"Identity theft is one of the fastest growing crimes. It now affects millions of Americans. We think our offerings significantly expand the tools available to consumers to cut the risks of becoming a victim and to begin the process of clearing damage that has been done," said Sellers.
To find out more about U.S. Legal Forms products, please visit USLegalForms.com or call (601) 825-3065.
About U.S. Legal Forms, Inc.
U.S. Legal Forms, Inc. (http://www.uslegalforms.com) is the nation's leading publisher of state-specific legal forms on the Internet. The company sells legal forms and related products to attorneys, small businesses, and the public. USLegalForms.com now lists more than 50,000 state-specific legal forms which are drafted in the required language and style needed to conform to the laws of each state. The production staff, comprised of attorneys, research and update legal forms to account for variations and revisions in state law. USLF products are designed to assist attorneys in conducting their business more efficiently and to help consumers with common and routine legal needs. In 2005, U.S. Legal Forms was named to the Inc. 500 list of fastest growing private companies in America, ranked at #261. The Mississippi Business Journal also placed U.S. Legal Forms on its 2005 Fast 40 list of fastest-growing privately held companies in the state. U.S. Legal Forms, Inc. is a subsidiary of USLegal, Inc. (http://www.uslegal.com), a legal publishing company which operates legal websites including FormsPass.com, SearchLaw.com and LawStore.com.
For more information contact:
Carrie Anna Criado
Director of Public Relations
U.S. Legal Forms, Inc.
Phone: (601) 825-3065 ext. 320
Fax: (601) 825-2102
# # #