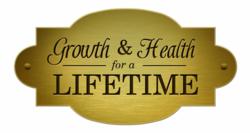 Where human personality and behavior are concerned:
the only disease is chronic anxiety and the only cure is self respect.
Phoenix, Arizona (PRWEB) October 02, 2012
From IDM's more holistic perspective; having success in life is neither complex nor difficult... it's simply a matter of establishing priorities. For individuals, having success means taking the time to discover their personal preferences and identify their most profitable career path. The purpose of developing this futuristic study at this time, is to collect and correlate the information that the world's most competent health practitioners and leaders need now, to recommend a world-class solution: a healthier and more comprehensive career counseling program.
"The primary problem," says IDM founder Neil Roberts, "is that a modern wave of materialist-secular panic has prevented a lot of people from understanding where most of their fears and anxieties are coming from. In the 20th century, it was easy to attribute those kinds of problems to the 'evils of communism.' But now, in the 21st century, there are so many more ill-conceived 'ism's at large in the world that an early one-to-one self-discovery program like ours is absolutely essential!"
To support Early Career Counseling, IDM has developed a systematic, seven (7) step Growth & Health for a Lifetime program, that enables individuals to start preventing growth-related problems before they start. If initiated later in life, the program also enables individuals to more quickly "unhook" from their erstwhile fears and anxieties, giving them more time to enjoy commensurate success in their own right.
More information about IDM Research:
IDM's work is based on the more than 10,000 case studies that became the foundation for their award-winning GrowthPath Leadership and Growth & Health for a Lifetime programs. This new, more comprehensive step-by-step program, promises to be at least 100% more effective and profitable than any other program or process that has ever been applied in/to the therapeutic, coaching, career counseling or leadership venue.
IDM Research has found that childhood anxiety is the root cause of virtually all chronic disease and that all such problems are more quickly resolved by encouraging both physical and behavioral scientists in all related fields, to cooperate in finding more common ground.