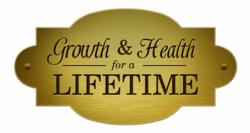 All one-to-one counseling relationships should lead very quickly and directly to physical and emotional self-respect.
Phoenix, Arizona (PRWEB) September 19, 2012
"After my first marriage ended in divorce," reports IDM founder, Neil Roberts, "I found it very difficult to locate a counselor who would make it their business to zero-in on helping me get my self-respect back. Finally, after investing far too much time and money in unproven theories, I found a great therapist who quite honestly hated what his colleagues were doing, and had made it his business to develop a complete, systematic, step-by-step program, based on his own unfruitful experiences in therapy. In fact, this new doctor's program was so effective, I was back to my fully-functional self in just a few weeks!"
"And I wasn't the only person who could see how much more effective my new counselor's program was. Due to his intuition, initiative and the success of his program, that same good doctor ultimately became Chief of Staff at a major American treatment facility, and his systematic reasoning process ultimately became the cornerstone of my new Growth & Health for a Lifetime program!"
IDM's work is based on the more than 10,000 case studies that became the foundation for their award-winning GrowthPath Leadership and Growth & Health for a Lifetime programs. Their new, more comprehensive step-by-step program, has proven to be at least 100% more effective and profitable than any other counseling program or therapeutic process, because it consistantly promises - and delivers - more practical and profitable results.
IDM Research has found that childhood anxiety is the root cause of virtually all chronic disease and that all such problems are more quickly resolved by encouraging physical scientists, behavioral scientists, counselors and general practitioners to cooperate in finding more common ground.