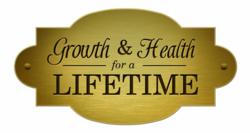 Bullying, in person and in business, has stifled healthy family values and aggrevated the pathology of emotional debt worldwide.
Phoenix, AZ (PRWEB) October 31, 2012
The social and economic stresses of modern times have substantially aggravated anxieties, thereby leaving nearly the entire world traumatized by emotional debt. Global Standards give IDM's qualified trainers a systematic, proven and reliable way to take the lead in preventing the kinds of problems that destroy integrity and erode the foundations of growth and health worldwide.
The first step in recovering from such debt, IDM finds, is to more firmly discourage, and ultimately prevent, the unconscious betrayals of trust that so often give birth to unfairness in interpersonal relationships. Consistent with that ideology, IDM actively urges all participants to unify under three (3) ethical and performance-proven codes-of-conduct, that will lead directly to understanding and applying the logic of successful behavior.
IDM founder, Neil Roberts, explains: "The current obsessive focus on larger and more complex business models continues to stifle healthy family values and home-grown entrepreneurism worldwide, thereby blatantly inviting adversarial elements to further aggravate the international debt crisis. These problems are prevented by systematic downsizing, and training individuals to take healthy emotional risks."
"Our guiding principle," says Roberts, "is personal initiative."
Based on more than 10,000 individual case studies, IDM's award-winning, seven (7) step Growth & Health for a Lifetime program enables qualified parents to start preventing growth-related problems in their child's formative years. When initiated later in life, the program enables individuals to more quickly "unhook" from the root of their anxieties, giving them more time to enjoy commensurate success, on their own, in their own right. The program has proven to be most effective and profitable when applied through therapeutic, coaching, career counseling and/or leadership venues.
IDM Research has found that childhood anxiety is the root cause of virtually all chronic disease and that all such problems are more quickly resolved by encouraging both physical and behavioral scientists, in all related fields, to cooperate in finding more common ground.