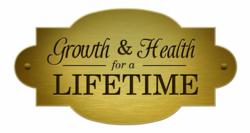 Growth is not about crafting legal arguments... It's about analyzing the evidence that's needed to make profitable decisions.
Phoenix, Arizona (PRWEB) November 13, 2012
Banking on the security of government mandates to envision and plan sustainable communities, IDM sees pent-up investments in productivity, small business and entrepreneurial job growth, pouring forth to fund more attractive and feasible growth alternatives. Then, IDM predicts, community leaders will start developing comprehensive mandates for profitable and Holistic Growth in health and human resources.
With plans for funding in place, community leaders in all parties, of all nationalities, will boldly forge ahead to develop plans for building healthier and more sustainably civilized communities worldwide. Furthermore, to secure their investments long-term, all of the nations leading this foray will be highly-motivated to consolidate their military power, adopt a common currency and begin to reduce both the size and density of their human populations. That accord, IDM predicts, will put an end to the war and waste of the industrial revolution.
Scientists know full well that the polar ice caps are melting, and they know precisely how the process will effect climate and lifestyle. The process of change is not the problem. The problem is how to tell the public why some of the world's strongest economies are being inundated by the debt that's come from trying to avoid making such changes. In light of those realities, IDM sees justification for investors, scientists and governments who have done due dilligence, to go ahead and implement their plans as soon as possible.
Says IDM founder, Neil Roberts: "Growth is not about crafting complex legal arguments... it's about analyzing the evidence that's needed to make profitable decisions. I feel that we know more then enough now, to go ahead and get this job done. I really feel that we must solve these problems now, before they become unmanageable."
"If you download my program in 2012," says Roberts, "I will personally provide whatever wisdom, insight, guidance and moral support you need to enjoy success."
Based on more than 10,000 individual case studies, IDM's award-winning, seven (7) step Growth & Health for a Lifetime program enables qualified parents to start preventing growth-related problems in their child's formative years. When initiated later in life, the program enables individuals to more quickly "unhook" from the root of their anxieties, giving them more time to enjoy commensurate success, on their own, in their own right. The program has proven to be most effective and profitable when applied through therapeutic, coaching, career counseling and/or leadership venues.
IDM Research has found that childhood anxiety is the root cause of virtually all chronic disease and that all such problems are more quickly resolved by encouraging both physical and behavioral scientists, in all related fields, to cooperate in finding more common ground.