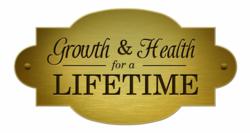 This is an interesting problem. But it's not so complex that it can't be understood and applied by the general public.
Phoenix, AZ. (PRWEB) December 26, 2012
IDM's more direct and systematic approach works to prevent such problems by identifying the basic mindsets: the thoughts and behaviors that are the underlying causes of such latent health problems. IDM's many case studies have proven that by understanding and modeling the healthy thought process, both the emotional and the behavioral causes of most chronic health issues can be more quickly and permanently resolved... before they become the cause of tragic problems.
By downloading IDM's Growth & Health for a Lifetime Training Program, caregivers and individuals can have full and immediate access to a complete, step-by-step program: a world of confidential inside-information, direct assistance and on-going support that will enable them to soon identify the unhealthy mindsets that are the sources of:
a). Unhealthy Emotions and Behaviors.
b). Chronic Anxiety and Chronic Disease.
Individuals can then learn how to 'unhook' from these same unhealthy emotions and behaviors, thereby changing their mindsets and preventing the anxieties that would have fueled their disease process.
"This is an interesting problem." says IDM founder Neil Roberts, "But it's not so complex that it can't be understood and applied by the general public. What's more, preventing disease reduces and/or eliminates the need for complex, costly and often addictive treatments and cures. Yes, a change to the whole healthcare system is sorely needed, but leaders in the worlds of treatments and cures will have ample opportunity to segue into the world of prevention. This is the way all of the world's healthcare industries will be doing business in the future."
IDM currently offers their program directly and on-line, thereby providing the public with a comprehensive, 7-step workshop, seminar and/or computer download program, that will teach them how their thinking processes, behavior patterns and daily lifestyles will effect their health. Then the public will know precisely what steps they can take to make immediate and substantial improvements in their lives and in the lives of their children. Finally, IDM offers a number of proprietary evaluation, training and support systems that will add value and profitability according to individual needs.
Based on more than 10,000 individual case studies, IDM's award-winning, seven (7) step Growth & Health for a Lifetime program enables qualified parents to start preventing growth-related problems in their child's formative years. When initiated later in life, the program enables individuals to more quickly "unhook" from the root of their anxieties, giving them more time to enjoy commensurate success, on their own, in their own right. The program has proven to be most effective and profitable when applied through therapeutic, coaching, career counseling and/or leadership venues.
IDM Research has found that childhood anxiety is the root cause of virtually all chronic disease and that all such problems are more quickly resolved by encouraging both physical and behavioral scientists, in all related fields, to cooperate in finding more common ground.
As to future growth; IDM is currently rolling-out their state-of-the-art Growth & Health for a Lifetime program throughout the world. To facilitate these efforts, the company offers qualified coaches and counselors a brand license, as well as opportunities for alliances and/or equity ownerships in the company.