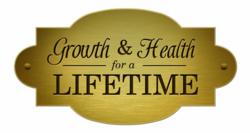 Individuals who have suffered alienation in childhood, will acquire anxieties that will cause offsets in their career.
Ringgold, GA (PRWEB) August 01, 2012
According to IDM's long-term study, the many children who have been routinely abused or neglected by members of their own families, have tended to adopt familiar patterns of anxiety that have lasted well into their adult lives. These findings point to the importance of making anxiety-prevention the goal of all home-based healthcare programs.
"Anxiety causes many chronic physical and emotional illnesses," the company's founder, Neil Roberts claims, "including the type of compulsive behavior that too often leads to substance abuse. Our more practical Growth & Health for a Lifetime program gives all parents, caregivers and practitioners the power to change the world."
What seems to be most unique about the program, is that all of their practitioners and counselors have been through the difficult experience themselves. That factor, with the aid of IDM's step-by-step program, enables individuals to quickly gain new confidence and balance by working through problems successfully in their own day-to-day lives.
In the future, the report concludes, it is not realistic to believe that the anxiety-driven world will be able to pay the rising cost of comprehensive medical treatment any time soon... much less afford to pay the mushrooming costs that will prevail ten years from now.