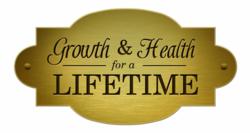 Disease prevention is the health program of the future. It costs less, works better and Is easier to implement.
Scottsdale, Arizona (PRWEB) August 15, 2012
According to IDM's long-term study; the only way the world's healthcare organizations can survive their current identity crisis, is to focus all of their energies on prevention. The priority now, IDM insists, needs to be on sharply reducing the adversarial anxiety and primordial fear that has so persistently restricted physical and social progress since the beginning of recorded time. With their new initiative: Growth & Health for a Lifetime, IDM introduces a complete, comprehensive, step-by-step, workbook-instructed disease prevention program that will accomplish that goal.
"The opportunity is profitable," says IDM founder, Neil Roberts. "We provide practitioners with the seminar and workshop content they need to expand and grow their disease prevention program, augment their leadership skills and infuse their counselors with the impetus for continuous improvement. We focus them on attaining the balance that will foment all phases of growth and health, including the emotional authenticity and physical intuition that are essential to implementing healthier and more successful lifestyles."
IDM's work is based on more than 10,000 individual case studies, developed and applied through more than 30 years of practical experience in the business world. Among other honors, IDM was pleased to receive The Samurai Award from Japan's Sumitomo Corporation, for developing the 'New Standards for Global Alliances' philosophy that enabled Sumitomo to become more influential and successful world-wide.
IDM believes that chronic disease is a problem that can be resolved by applying new developments in the physical and behavioral sciences. They feel that childhood anxiety is the root cause of all chronic disease, and that the problem can be more quickly resolved by encouraging health specialists, in all fields, to cooperate in finding more common ground.