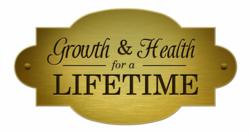 Prevention; of any kind, by any name, works better and is less costly then either treatment or cure.
Phoenix, Arizona (PRWEB) October 17, 2012
IDM's most comprehensive future forecast sees the world's banks beginning to resolve the global financial crisis by unifying under a common currency and working with a new breed of psychologist to understand the pathology of emotional debt. That resolution will enable social workers and physicians to be of service in helping them to solve the world's most difficult and costly social and economic problems. Soon, the world's most virulent and aggressive defenders of national sovereignty will pay their long-standing emotional debts to genuine democracy, thereby leading the world on a path to sustainability: preventing such mistakes from occurring in the future.
According to IDM's founder, Neil Roberts: "Taking the more civilized path is always the right thing to do. We all know that prevention; of any kind, by any name, works better and is less costly then either treatment or cure... and it is more profitable! So who among us can find the initiative, holistic perspective and vision to start the ball rolling: the U.S. President, the U.S. Congress... the UN? No, this problem can only be resolved by a new breed of psychologist who will have our wholehearted, multilateral support for their efforts."
Based on more than 10,000 individual case studies, IDM's award-winning, seven (7) step Growth & Health for a Lifetime program enables qualified parents to start preventing growth-related problems in their child's formative years. When initiated later in life, the program enables individuals to more quickly "unhook" from the root of their anxieties, giving them more time to enjoy commensurate success, on their own, in their own right. The program has proven to be most effective and profitable when applied through therapeutic, coaching, career counseling and/or leadership venues.
IDM Research has found that childhood anxiety is the root cause of virtually all chronic disease and that all such problems are more quickly resolved by encouraging both physical and behavioral scientists in all related fields, to cooperate in finding more common ground.