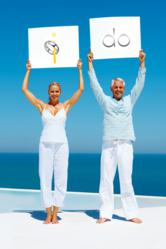 Steve and his wife Lisa decided to join the new social networking site www.idodiary.com
(PRWEB) July 01, 2011
During the month of the site's soft launch it averaged a record amount of visitors a day. The website's primary focus is on building, strengthening, and unifying relationships offering; 24 hour couples counseling, celebrity news, financial advice, intimacy, fashion, wedding tips, and a host of other issues where couples can discuss these topics with others and get good advice.
Idodiary credits its growing popularity to Facebook, stating that they've had numerous people join after leaving Facebook because of issues of infidelity. ABC's popular talk show, The View, along with CNN's Larry King Live, and Prime News, featured a story about a man whose 20 year marriage ended because of Facebook. Facebook user, Ken Savage, weighed in on the death of his relationship due to the popular social networking site, and discussed how he was able to catch the signs of his wife's infidelity. During Savage's interview on CNN with Prime News, the statistic was revealed that 1in 5 divorces blamed Facebook affairs as the cause for ending their marriage. During the interview it was also noted from the source of the American Academy of Matrimonial Lawyers, "81% of the nation's top divorce lawyers say more affairs caught on social networking sites in the last five years".
Savage, along with many other users of Facebook, claim that the posting of suggestive comments and pictures caused an enormous amount of conflict in their relationships. They also identified "pokes" and "friend requests" from exes and other peculiar individuals as strong reasons for raising suspicions in their relationships. Idodiary.com is committed to tackling these issues, providing an online community where couples can interact socially, while having a safe environment that promotes healthy relationships. The website is completely free and allows couples to create a page together. Idodiary's motto is building, strengthening, and unifying relationships, and the founders are whole heartedly dedicated to this mission.
###