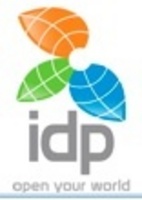 IDP's goal is to create a representative sample of America's higher education system, in order to be able to provide an ideal institutional match for all types of students
Philadelphia, PA (PRWEB) January 18, 2011
The University of St. Thomas is the 80th U.S. higher education institution to partner with IDP Education for international recruitment services, and the 25th of those 80 to be ranked in the Tier 1 of U.S. News & World Report's National Universities category of "Best Colleges."
This achievement underscores the growing acceptance of third-party recruitment in the United States and highlights the level of respect and trust IDP has earned throughout the higher education community. By providing institutions a network of professional counselors overseas working to find and recruit students, and a dedicated team in the United States offering guidance and support, IDP has helped to demonstrate and define the positive contributions of student recruitment services.
"Having designed and led student counselor training, and visited more than a dozen of their offices overseas, I have witnessed firsthand IDP's dedication to quality," says Carl A. Herrin, senior partner and principal for Global Education Solutions LLC, a U.S.-based international education consulting firm, with more than 30 years professional experience in international education as an administrator and policy specialist.
"I can attest to their counselors' determination to respond to students' needs; and I know them to be responsive to parents' concerns. IDP's extensive global reach, as well as their unique approach to counseling prospective students, defines for me what a high-quality and professionally responsible student placement firm is capable of."
IDP's 25 Tier 1 partner institutions are:

Tulane University
Auburn University Graduate School
University of San Diego
University of the Pacific
Washington State University
Duquesne University
Ohio University
New Jersey Institute of Technology
University of Alabama - Birmingham
Florida Institute of Technology
University of Alabama - Huntsville
Kent State University
University of Hartford
Rutgers, the State University of New Jersey
Clark University
University of Dayton
University of South Carolina - Columbia
Loyola University of Chicago
Colorado State University
University of St. Thomas
The University of Mississippi
Pacific University
University of North Dakota
Western Michigan University
Saint Mary's University of Minnesota
This is in addition to a wide sampling of other institutions highlighted in U.S. News & World Report's classifications, including top National Liberal Arts Universities such as Hampshire College and Concordia College, and top Regional Universities such as Elon University and Valparaiso University. IDP has also developed relationships with renowned special-focus institutions such as Pratt Institute, Maryland Institute College of Art, Monterey Institute of International Studies, and Keck Graduate Institute."
"IDP's goal is to create a representative sample of America's higher education system, in order to be able to provide an ideal institutional match for all types of students," says Mark Shay, IDP's North America director.
"With partners of varying sizes and focuses in 33 states and most major metropolitan areas, IDP's portfolio successfully presents students with a wide spectrum of quality options. Add in our professional counselors' commitment to matching students' abilities and interests to an institution that is the best fit, not just one that carries the highest rank, and IDP continues to back up its 'better placed' philosophy and messaging, emphasizing a commitment to serving the needs of both students and our contracted university partners."
The 25 Tier 1 institutions, along with a number of IDP's other respected U.S. university partners, will be represented at IDP-led Road Show events starting in New Delhi, India, on February 4. These events, which provide opportunities for students and their families to meet with university employees and U.S. education experts, will take place throughout 17 cities in India, Kuwait, United Arab Emirates, Saudi Arabia, Indonesia, Vietnam, China, and Taiwan. The full schedule is available at http://bit.ly/eHPKg5.
Adds Shay, "By developing a strong representation of the 'Best Colleges' as identified by U.S News & World Report, we are able to carry the marquee brand of American higher education to an eager overseas market. There is growing interest in studying in the United States, and IDP's proven approach to student recruitment should help raise the number of foreign students coming to this country."
U.S. News & World Report is a publication that produces a ranking of colleges and universities in the United States. Institutions are ranked based on criteria such as assessments by university leaders and educational counselors, selectivity levels, retention and graduation rates, faculty and financial resources, and alumni giving and involvement. The Tier 1 of U.S. News & World Report's National University rankings is the highest level, encompassing 200 institutions.
About IDP Education
Over the last 41 years, IDP Education has become the world's largest student placement firm, operating more than 70 counseling centers in more than 20 countries and placing more than 300,000 students. It is jointly owned by 38 Australian universities and a leading online recruitment firm, and is one-third owner of the IELTS English proficiency exam with the British Council and the University of Cambridge. For more information, visit http://www.usa.idp.com.
###