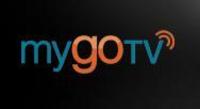 Santa Fe Springs, CA (PRWEB) October 23, 2010
Innovative DTV Solutions, Inc (IDTV) provides the best portable digital TV in the market and it is coming up with the new succession with more channels. Introducing myGOtv 3.5" and 7" Mobile DTV/ATSC Hybrid TV.
Mobile DTV is a standard for mobile digital TV that allows TV broadcasts to be received by mobile devices. Its a new digital way of broadcasting to reach more viewers that are/will be using their mobile DTV devices to enjoy DTV when and where they want. Viewers can see videos, movies, sporting events, entertainment programs, traffic info, local news, weather updates etc in the back of the car on the go. Finally, a true mobility will be offered to millions of consumers with the new era of Mobile DTV. Unlike any other services, Mobile DTV is free subscription. Plus both myGOtv 3.5" and 7" Mobile DTV/ATSC Hybrid Pocket TV are capable of receiving free of-air channel (2 – 69).
Small and stylish design of myGOtv 3.5" Mobile DTV/ATSC Hybrid Pocket TV is also capable of receiving FM radio stations. It is operated 4 hrs battery rechargeable or AC. It provides signal strength of each channels. It features easy to use on-screen menu and supports Digital TV closed caption.
myGOtv 7" Mobile DTV/ATSC Hybrid Handheld TV provides superior picture quality. It is two times shaper and brighter than other portable TV. See sharper details like never before. Viewers can recharge battery while viewing via car charger or AC. It provides a battery usage indicator. Plug into the A/V input to watch your favorite movies or play the latest video games outside of your home.
Chris Lee, IDTV – General Manager/USA, commented, "We are upgrading our devices by adding Mobile DTV into our new device. Our current myGOtv is the best portable TV in terms of pictures quality and reception capability. We are extending devices for true mobility." myGOtv 3.5" and 7" Mobile DTV/ATSC Hybrid TV will hit the major retail stores, home shopping network, and shopping websites by end of 2010.
About IDTV
Innovative DTV Solutions, Inc.'s US headquarters are based in Santa Fe Springs, California. Incorporated in 1995, the company's sales, marketing and distribution capabilities originated from its role in providing the largest US share of digital converter set-top boxes for the 2009 digital conversion program. With a strong Korean based background in design, engineering and research of digital tuner technology, IDTV is poised to provide advanced HD PVR and introduce mobile DTV life-style oriented products with fresh designs and purposeful features in 2010.
For More Infomration Contact us at :
IDTV Solutions
562-777-1606
http://www.mygotv.com
###