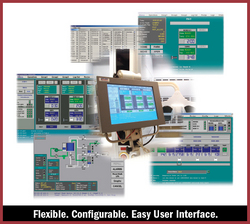 Our suit against IAT and Gustavo Martinez was based upon the principals of right and wrong; pursuing the right and standing up against those that are clearly in the wrong. No one has the right to use other's intellectual property without permission or compensation and MEI will seek prosecution and restitution wherever and whenever our IP is misappropriated
Albany, OR (PRWEB) September 19, 2009
MEI, LLC, a leading provider of semiconductor and solar wafer processing equipment and services, including wet benches, automation software and related service and support, today announced it received an order for summary judgment against INTEGRAL APPLIED TECHNOLOGY, INC. ("IAT") and Gustavo Martinez, based in Pennsylvania, for copyright infringement, violations of the Lanham Act, and violations of the Digital Millennium Copyright Act. The order, handed down by the United States District Court for the District of Oregon, is the alternative to a trial by jury and found IAT liable for infringements associated with selling unauthorized, illegally modified copies of MEI's IDX software. Integral Applied Technology's CEO Gustavo Martinez also was held liable for copyright infringement.
MEI initiated legal proceedings in March 2008 when it came to their attention that IAT was selling semiconductor manufacturing equipment retrofits with unauthorized copies of MEI's IDX Automation Software, with copyright protections and identifications removed. IAT and Gustavo Martinez had previously paid for and obtained several authorized copies of MEI's IDX automation software. Upon notification that MEI would no longer provide IAT with IDX software, IAT used illegally copied and modified software on additional equipment sold to one of its customers. In so doing, they circumvented digital key copy protections.
IAT was unresponsive to MEI's inquiries into the matter, resulting in legal action taken by MEI to halt distribution and misappropriation of their proprietary software.
"The summary judgment against IAT and Gustavo Martinez is an important step in preventing unauthorized use of our feature-rich software for wafer processing systems and semiconductor manufacturing equipment" said Dan Cappello, president of MEI, LLC. "Our suit against IAT and Gustavo Martinez was based upon the principals of right and wrong; pursuing the right and standing up against those that are clearly in the wrong. No one has the right to use other's intellectual property without permission or compensation and MEI will seek prosecution and restitution wherever and whenever our IP is misappropriated".
About IDX Automation Software:
MEI's IDX automation software is a highly configurable, object-oriented platform used in a variety of automation systems. It was designed from the ground up to specifically address the need for robotics automation for semiconductor and solar wafer process equipment, including wet benches for cleaning, stripping and etching silicon wafers. It is SECs/GEM compliant and runs on the Windows platform with a touch screen interface. It is installed in over two hundred semiconductor tools worldwide. MEI's IDX Automation software substantially includes MEI's copyrighted IDX software, United States Copyright Registration No. TX 6-820-166
About MEI LLC
MEI is a diversified manufacturing and service company serving the semiconductor and high technology industries. The company's specialties include automated and semi-automated wet process systems and services for the semiconductor and MEMs industries; Solar wafer, polysilicon and ingot cleaning, chemical delivery systems, control automation software; industrial and process equipment moving, rigging and crating services; and clean room safety, ergonomic and support equipment. MEI has built its reputation upon a commitment to outstanding customer service since 1990. For more information about MEI, visit http://www.meillc.com.
# # #