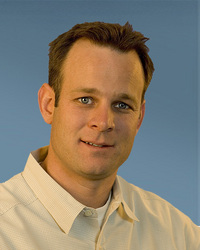 Galyen's in-depth experience in the development and management of SaaS products for the human resource industry are in perfect alignment with iEmployee's future direction and growth
Austin, Texas (PRWEB) August 24, 2009
iEmployee, a leading provider of easy-to-use, web-based, self-service, human resource management software, today announced the appointment of Mike Galyen as Vice President of Products and Services responsible for driving the company's product strategy, implementation and professional services. Galyen brings more than 15 years of human resource technology development experience to iEmployee with an emphasis on building products for the Software-as-a-Service (SaaS) deployment model.
"Galyen's in-depth experience in the development and management of SaaS products for the human resource industry are in perfect alignment with iEmployee's future direction and growth," said Nancy Harris, Chief Executive Office for Asure Software. "iEmployee has experienced tremendous success with more than 400,000 active users of our software across multiple industries. To remain competitive and help our customers meet their objectives, we must focus on growing our product capabilities and optimizing our SaaS model. We are excited to have Galyen join our team and are confident his background and experience will help iEmployee reach our strategic goals."
Prior to joining iEmployee, Galyen held several prominent positions responsible for driving product management, marketing, development and delivery. As Director of Product Management for Authoria, Galyen was responsible for defining and building the company's award-winning talent management solutions including deployment with leading Fortune 1000 companies such as Allianz, BP, Charles Schwab, Fedex and Thomson Reuters. Prior to Authoria, Galyen served as Director of Product Management for Hire.com and led product strategy for a SaaS suite of enterprise recruiting solutions. Galyen also served as Director of Technology for the Bernard Hodes Group, a global leader in integrated talent solutions where he was instrumental in launching CareerMosaic, the industry's first commercial job board and online recruiting site. Galyen has also worked as a consultant for several technology and service companies including BakBone Software, Boundless Network, Groom Energy and Novotus.
"iEmployee is an exciting company with powerful products, an excellent customer base and tremendous growth opportunity," said Galyen. "I'm excited to have the opportunity join the iEmployee management team and use my experience to further their product evolution through innovation and ultimately expand iEmployee's footprint. The demand for SaaS products continues to grow as does the need for human resource automation. iEmployee is well positioned to deliver on both these fronts with the right technology and people."
About iEmployee
iEmployee delivers on-demand, web-based human resource management solutions to over 400,000 active users, enabling small to medium-sized businesses to easily and affordably manage employee labor data online and automate routine administrative tasks. iEmployee's software‐as‐a‐service products streamline time and attendance tracking, timesheets, paystubs, W2s, and self-service benefit enrollment/management. All solutions are fully hosted by iEmployee - there is no software to install or maintain. iEmployee offers accurate biometric punch data collection devices and easily integrates with existing major payroll systems, thus providing a quick and painless way for businesses to take their first step into a fully-automated HRIS solution and transition to "punch to paycheck" for a seamless, efficient organization. For more information, visit http://www.iemployee.com.
"Safe Harbor" Statement under the Private Securities Litigation Reform Act of 1995: Statements in this press release regarding Asure Software`s business which are not historical facts are "forward-looking statements" that involve risks and uncertainties. For a discussion of such risks and uncertainties, which could cause actual results to differ from those contained in the forward-looking statements, see "Risk Factors" in the Company's Annual Report or Form 10-K for the most recently ended fiscal year.
# # #