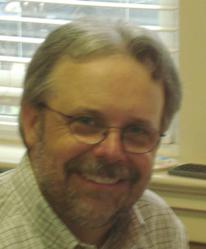 We free up cash that exists in the business and make it available for the business owner to use when they need it.
McKinney, TX (PRWEB) June 12, 2013
After spending 25 years with the now-defunct Nortel Corporation, Ian Buchanan left the corporate world to start his own professional service business that helps growing small businesses in the Dallas area. Buchanan decided to open his IFG franchise because it is focused on serving small businesses, only requires one person to operate, and allows him to dictate his own schedule. Using IFG's unique invoice discounting program, Buchanan is able to provide working capital to growing small businesses that may not qualify for traditional funding sources.
According to the most recent report from the Thomson Reuters/PayNet Small Business Lending Index (SBLI), lending to small businesses has dropped for three consecutive months of 2013 ending in March. Meanwhile, telecommunications companies are in the process of upgrading wireless and internet networks in Texas and around the country. For instance, as wireless companies move from 3G to 4G service, thousands of cell phone towers require upgrades. The companies making those upgrades are often small, local companies or contractors.
For those local companies to bid on more projects, they need to have the resources – labor, transportation, tools – readily available to fulfill the bids. However, if they are waiting to get paid on invoices from previous work, they may not be able to secure new business because they can't hire new workers or buy new trucks.
As Buchanan explains, "If you need to hire people to grow your business, you can't afford to get new contracts that require a bunch of people if you're not sure how you're going to pay them. And that's where IFG comes in. We free up cash that exists in the business and make it available for the business owner to use when they need it."
Like it or not, most businesses end up being in the credit business because they are expected to offer goods and services and extend credit to their customers in the form of payment terms (ex. net 30 days). That means businesses need to have cash available just so they can fund their customers' use of their products or services.
New businesses need to be prepared to have cash available to meet their overhead obligations – rent, salaries and suppliers – before they see any money from customers. This leaves too many good companies over-sold and underfunded, expected to extend credit but unable to receive credit from banks or other lending institutions. Small businesses encounter these scenarios every day, but they may not know about the IFG solution. IFG provides working capital by allowing companies to leverage their customers' good credit.
IFG is proud to be able to help businesses of all shapes and sizes meet their financial and operational goals. Regardless of the industry, IFG will fund any small business as long as their customers are other businesses. Additionally, one of the unique differentiators is that IFG will fund small subcontractors in the construction trades like painters, roofers and carpenters. This group can rarely, if ever, get anyone to fund them.
About The Interface Financial Group
The Interface Financial Group (IFG) is North America's largest alternative funding source for small business. IFG provides short-term working capital funding in the form of a unique Invoice Discounting service. The company serves clients in the manufacturing, service, and construction sectors. Interface operates from a base of 140+ franchise offices in the United States, Canada, the UK, the Republic of Ireland, Singapore, Australia, and New Zealand. IFG's innovative Invoice Discounting service is a fast and easy way to turn receivables into cash. For more information, visit http://www.interfacefinancial.com.