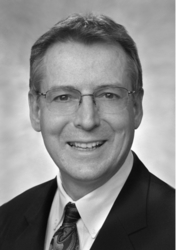 Magnolia, Arkansas (PRWEB) October 9, 2007
IFSA Data Storage, Inc., is pleased to announce the election of its latest advisory board member, Bert E. Gagnon.
Mr. Gagnon is currently the Director of Practice Support Services at Thompson Coburn, LLP. He joined Thompson Coburn, LLP, in 1985. Mr. Gagnon is a member of the Bar Association of Metropolitan St. Louis and is committee chair of the Association of Legal Administrators' Gateway Chapter Education Committee. His professional affiliations include the St. Louis Association of Legal Assistants and the St. Louis Association of Litigation Support Managers, of which he was president in 1995-1996, and Maryville University's Paralegal Program Board of Advisors. Mr. Gagnon's educational background includes a Bachelor of Arts degree in English, Speech, and Theatre from the University of Maine. He also has an extensive background as a public speaker and has written several articles for various legal journals.
Mr. Gagnon's legal expertise will complement the varied backgrounds of the other advisory board members. Other advisory board members include:

David F. Rankin, Ph.D., CFA, Advisory Board Chair, President of Southern Arkansas University
Alan A. Andolsen, President of Naremco Services, Inc.
Ken Sibley, President of KVMA-KVMZ in Magnolia, AR
Hugh Smith, Marketing Director from Firelock Fireproof Modular Vaults
About IFSA Data Storage, Inc.:
IFSA-DSI is a secure data storage company based in Magnolia, Ark., offering its clients the highest-quality media and electronic vital records storage environment on the market today. The IFSA-DSI vault allows clients to store microfilm, computer media, and file servers in a state of the art facility. Through its association with the Secure Media Vault Associates, IFSA-DSI offers clients national vital records backup, data storage, co-processing and disaster recovery. IFSA-DSI also offers its clients secure offsite backup via the Internet using high-level encryption, compression, and de-duplication technologies.
Contact:
Doug Hinds, Chief of Operations
IFSA Data Storage, Inc.
870-234-9928
http://www.ifsadatastorage.com
###