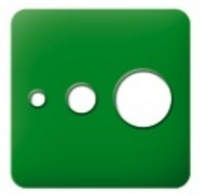 The secondary ticket market is rapidly expanding and StubHub is at the epicenter of this growth. We are excited about helping them enhance that position
Boulder, Colorado (PRWEB) July 14, 2009
iggli, inc. announced today that it has successfully deployed its invitation service with the world's largest ticket marketplace, StubHub. The service, called 'invite', gives fans the ability to invite, track and coordinate whether or not they can attend a particular show or event.
'invite' uses friend-to-friend communication technology that allows fans to coordinate their social activities around a particular event. Venues, promoters, artists, sports teams, event companies and primary and secondary ticket sellers, like StubHub, benefit by reaching a broader audience and, ultimately, by selling more tickets.
"The secondary ticket market is rapidly expanding and StubHub is at the epicenter of this growth. We are excited about helping them enhance that position", said iggli Founder and CEO Tom Higley. "StubHub has embraced 'invite', recognizing the success that we've had in the primary ticketing market, and they are enthusiastic about our ability to help them reach additional fans. 'invite' should translate nicely to the secondary market and we're excited about the partnership."
Fans benefit by using an easy communication tool that takes the hassle out of organizing events with their friends. They can also post comments, purchase tickets and share details via partner websites and trusted social networks such as MySpace, Facebook and Twitter.
"While the secondary ticketing market is different from the primary market, the core demand equation for both remains the same: people don't like to go to shows or events alone. We think 'invite' has the potential to add considerable value to our existing user experience and we look forward to putting that into motion," said Chuck La Vallee, StubHub's Head of Business Development for Music and Entertainment.
According to StubHub and other industry sources, the secondary ticket market is estimated to account for $10 billion annually in the United States.
About StubHub:
StubHub is the world's largest ticket marketplace, enabling fans to buy and sell tickets to tens of thousands of sports, concert, theater and other live entertainment events. StubHub reinvented the ticket resale market in 2000 and continues to lead it through innovation. The company's unique online marketplace, dedicated solely to tickets, provides all fans the choice to buy or sell their tickets in a safe, convenient, and highly reliable environment. All transactions are processed and delivered by StubHub and backed by the company's FanProtect Guarantee™. Company partners include the New York Yankees, Chicago Bears and the University of Southern California along with nearly 60 teams in the NFL, MLB, NBA, NHL and NCAA, complemented with music artists like Madonna and companies such as ESPN and American Express. StubHub is an eBay company (NASDAQ: EBAY). For more information on StubHub, visit http://www.stubhub.com
About iggli, Inc.:
Founded in 2007, iggli, inc. is the creator of 'invite', a web-based invitation service that serves fans and providers in the sports and entertainment ticketing industry. Fans use the service to create invitations for ticketed events, track responses, and create social conversations around an event. Partners, such as ticketing sites, venues, promoters, artists, sports teams and event aggregation sites, use 'invite' to generate more awareness of events and make it easier for visitors to invite friends and buy tickets. iggli's Founder and CEO, Tom Higley, will be a key presenter at this week's Ticket Summit 2009 in Las Vegas. For more information about iggli and 'invite', visit http://iggli.com/partners.
###