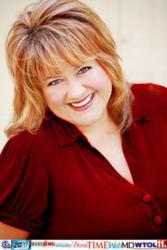 Findlay, OH (PRWEB) June 04, 2013
Internet Business Expert, Deji DJ Sobanjo reveals the secrets to starting an Internet Business from scratch to completion in 21 days or less on June 4th, 2013, via an online webinar or via telephone access to a teleseminarwebinar at 5pm PST/8pm EST. DJ, who was able to leave his corporate business job after mastering this 21 day program, will be interviewed by social media relationship consultant, Andrea Adams-Miller, CEO of IgniteYourRelationships.com, LLC. To register for this LIVE interview training, visit http://www.IgniteYourRelationships.com/internet-business.
"This interview will reveal what steps I took to leave my stressful corporate 9-5 job and how they can supplement or replace traditional income streams within a 21 day system," shares Deji DJ Sobanjo, Consultant with MaxiLiving People Development Solutions.
Andrea Adams-Miller who avidly uses the Internet for creating and deepening business relationships through social media partnered with Deji Sobanjo from London, England for this interview due to her increased interest in International business relationships via Internet.
"After Deji and I collaborated on another International Project, I was eager to bring his wisdom and experience to more entrepreneurs in the United States," shares Adams-Miller, CEO of IgniteYourRelationships.com, LLC. "With my personal experiences with online businesses, I was impressed with Deji's 21 days to Creating an Internet Business. He has been able to show thousands of people how to start up a success business that expand across geographical boundaries when it comes to business relationships."
About Deji Sobanjo:
He is an experienced L&D Consultant with a track record in implementing management development and performance management initiatives that improve organizational performance. His key strengths include devising and implementing aligned improvement strategies through holistic analysis of business issues, and underlying root causes. Additionally, Sobanjo has experience in designing and delivering tailored learning interventions that address development or capability needs; implementing robust performance management models that improve employee engagement and long-term productivity. Lastly, he shares the skills with Adams-Miller on building strong rapport with stakeholders which facilitates constructive challenging and frank conversations at all levels.
About Andrea Adams-Miller:
She has been in the professional and personal relationship consultation business for over 18 years. From experience and research, she shows how interview webinars/teleseminars build excellent business relationships. Additionally, she shares that her interview style provides answers to questions that most entrepreneurs ask to better their careers and their personal lives. Andrea has an extensive radio background, from which she has the skill in interviewing professionals in an inquisitive and informative way that is equally engaging and entertaining. Adams-Miller, also known as "The Leading International Authority on Healthy Relationships," shows clients how to build relationships for life. Andrea Adams-Miller is a successful multiple business owner, keynote speaker, best-selling author, relationship consultant, business consultant, publisher, publicist, social media consultant, and sponsorship consultant provides a wide range of products and services to audiences, clients, and consumers.