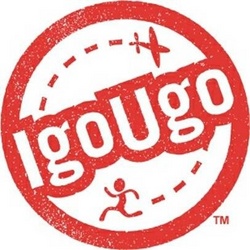 By getting creative and offering vacation alternatives, we are putting that option back on the table.
NEW YORK (PRWEB) July 14, 2008
Travelers who want to save this summer are willing to be creative
Recent IgoUgo data shows that travelers are ready and willing to explore new and different vacation options to keep their costs at a minimum. Strategies such as home exchanges or traveling to lesser-known destinations are becoming popular with those who want to save some dough. IgoUgo members are talking about creative money-saving travel strategies that go beyond the traditional "fly and stay in a hotel" approach. According to a recent IgoUgo survey
28 percent of travelers would consider camping or staying in an RV to save money. 23 percent would take it even further by offering up their own places in a home exchange. 27 percent would rent a room from a local, and more than half (51 percent) are willing to travel to "off the beaten path" destinations if it means saving some cash. IgoUgo's editors list the best "free or nearly free" vacation ideas from their savvy member community:
The Home Exchange One IgoUgo member swapped her Hoboken, New Jersey, home for a place in Montreal during JazzFest, scoring free accommodations at the peak of tourist season. The Montreal house came with personal extras like "a comprehensive list of favorite places to eat and shop." Swappers count incurring no costs, enjoying the comforts of a home, and immersing themselves like locals as highlights.
The Volunteer Vacation Voluntourism opportunities are expanding — IgoUgo travelers have taught English to Tibetans in India, protected forests in Guatemala, taught in Peru, seeded organic farms in England, and rebuilt after a hurricane on the Yucatan Peninsula.
The Wine & Bike Weekend Leave overpriced bottles and cork fees behind while sipping through a local wine country for less. Many U.S. wineries offer free tours and tastings, as IgoUgo members have discovered from California to Tennessee to Florida. For vistas with vintages, bring or rent a bicycle and make the journey even more exciting than (and just as economical as) the destination. Pick a weekend and get ready to guzzle wine rather than gas.
The Camping Throwback Remember when vacation meant pulling into a national park or onto a beach, opening the station wagon's hatch, and setting up camp, for little more than a park fee? It still does, IgoUgo members enjoy quiet spots like "best-in-California" Jalama Beach; Virginia's Assateague Island; and New York's Lake George, which even has private islands big enough for one tent.
The Bright Light-on-Your-Wallet Trip Ironically, the American city most often associated with glitz and greed is the very one where travelers find the most freebies. This is budget Vegas, baby: free live music fills the air; free trams navigate the Strip; free shows delight kids and adults alike; and free drinks are finagled when playing a pittance at some casinos. When it's time to head in for the night, just beyond the Strip's bright lights lay hostels (try USA Hostels Las Vegas) and campgrounds where prices are next to nothing.
The Timeshare Tour No matter the destination, money can be saved when sharing time. Massachusetts' Berkshires charmed two IgoUgo members who took free trips there on behalf of a timeshare company — one was so enamored with the mountains that he indeed bought a timeshare. Free vacations are not guaranteed, but attending a presentation can at least get discounts on tours, shops, food or event tickets.
For more free or nearly free vacation ideas from IgoUgo travelers, visit the IgoUgo Travel Blog.
Quote
Attributed to Michelle Doucette, content manager at IgoUgo.com
"The rising price of fuel and airline tickets is leaving many families without the ability to take a summer vacation." "By getting creative and offering vacation alternatives, we are putting that option back on the table." About IgoUgo
IgoUgo is one of the most popular online travel communities in the world. Its 350,000 members—world-seasoned and passionate travelers—share firsthand travel experiences, advice, and photos, with candid tips and inspiring stories covering more than 5,500 global destinations. Site users can search by keyword to find reviews by like-minded travelers, as well as destination guides and helpful links. Members can easily contact one another to ask questions, exchange information, and build friendships without geographic bounds. In return for writing reviews, IgoUgo members accrue valuable points redeemable for gift certificates and frequent-flyer miles. IgoUgo has garnered top industry honors, including being named one of Forbes' "Best Travel Sites" in 2006, a Webby Award for "Best Travel Site in the U.S.," a "Top Travel Site" ranking from USA Today, and "Best Travel Community" and "Top Travel Site" commendations from Yahoo Internet Life.