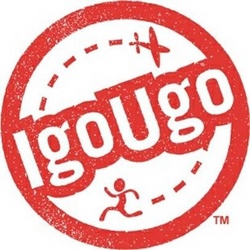 Best Travel Site in the U.S.
NEW YORK (PRWEB) May 13, 2008
With travel costs a big concern this summer, many travelers will opt to skip the hotel as a sure-fire way to save money when visiting family or friends. In a poll released this week by IgoUgo.com (http://www.igougo.com), one of the most popular travel communities in the world, 57 percent of respondents said they stay with family or friends on vacation, and 55 percent said they have vacationed somewhere solely because they had family or friends who could provide free accommodations. But not all vacationing houseguests are the same. While the majority of houseguests (75 percent) say they enjoy spending time with their hosts, 25 percent appear to be motivated solely by convenience and savings – they don't include the enjoyment of their hosts' company in a list of reasons for staying with them at all. The editors of IgoUgo have coined the term "travel mooch" to describe those 25 percent of dreaded houseguests who tend to push the limits of couch-surfing etiquette. Define A "Mooch"
They're unable to afford the trip otherwise: 39 percent cited this as another motivation. They stick around awhile: 25 percent stay for more than a week. They're not traveling alone: 83 percent bring at least one guest. Many stay with friends they're meeting for the first time: 23 percent of poll respondents said they have or would. Some stay with friends they meet on the Internet: 15 percent of poll respondents said they have or would. IgoUgo Mooching Tips
To avoid upsetting hosts and find the perfect "mooching" balance, editors suggest the following:
Thou shalt give thy host plenty of advance notice. Don't be the person who calls asking for a place to crash the next day—or even the next week. At least a month in advance is a good rule of thumb. Thou shalt not bring an assortment of friends and pets. If you're single and traveling with a companion, ask your host for permission to bring him or her along. And if you've got multiple people or animals in tow, step back and put yourself in your hosts' shoes before you even ask. Thou shalt not take hospitalities for granted. Be considerate and double-check with your host about what you should bring. Don't just assume that towels, sheets, pillows and toiletries will be provided. Thou shalt put the convenience of thy host above all else. You adhere to check-in and check-out times when you stay in hotels. Keep that frame of mind when staying with friends and family: be sure you're arriving and departing at times that are convenient for them. And unless they offer a ride, make your own arrangements for transportation to and from their home. Thou shalt exercise common decency. Don't bring new friends back to your hosts' home. If your hosts drive you places, pay for a tank of gas. Wash your dishes. Take out the trash. Pay for your own groceries… you get the picture. For more tips or to post a comment, visit IgoUgo.com's travel blog at: http://www.igougo.com/travel_blog/.
Quote
Attributed to Cameron Siewert, content and community manager at IgoUgo.com
"The summer travel season is here, and many of us will be staying with family or friends at some point in the coming months. The trick is to be a welcomed guest and not an inconsiderate mooch – after all, the ultimate goal is to get invited back!" "There's something to be said for staying with a local on your vacation – not only will you save money, but you'll likely get the inside scoop on the coolest things to do and see. But your host should feel that you value spending time with them – not that you're simply taking advantage of a free place to crash." About IgoUgo
IgoUgo is one of the most popular online travel communities in the world. Its 350,000 members—world-seasoned and passionate travelers—share firsthand travel experiences, advice, and photos, with candid tips and inspiring stories covering more than 5,500 global destinations. Site users can search by keyword to find reviews by like-minded travelers, as well as destination guides and helpful links. Members can easily contact one another to ask questions, exchange information, and build friendships without geographic bounds. In return for writing reviews, IgoUgo members accrue valuable points redeemable for gift certificates and frequent-flyer miles. IgoUgo has garnered top industry honors, including being named one of Forbes' "Best Travel Sites" in 2006, a Webby Award for "Best Travel Site in the U.S.," a "Top Travel Site" ranking from USA Today, and "Best Travel Community" and "Top Travel Site" commendations from Yahoo Internet Life.