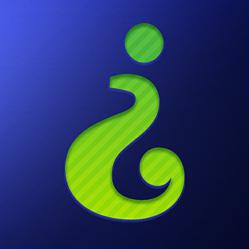 It is the most comprehensive grant writing tool on the App Store
Rockeville, Maryland (PRWEB) November 20, 2012
Grant guru, Matthew Lesko, popularly known as the "Question Mark Guy" announces a new iPhone application called iGrant. The mobile application assists novice and professional grant writers. "It is the most comprehensive grant writing tool on the App Store," stated Lesko.
iGrant offers 100 grant writing tips and features multiple training events across the nation. Grant opportunities are updated weekly. There are several unique features that set iGrant apart from other related apps: Example Grants and Create a 501(c)3.
The "Example Grants" section of the app feature 100+ grant proposals from organizations, communities and individuals. Most of the grant proposals featured have been funded. "It is important for grant writers to read through and understand grants that have been funded. A lot can be learned from a successful grant application, " explained Lesko.
The "Create a 501(c)3" feature explains the process of how to retrieve the IRS designation. Lesko asserts his 501(c)3 expert has authored several IRS applications and has shared the template used in each application. "The instructions given in the app should not be misconstrued as legal advice… it simply outlines what has successfully worked for others," says Lesko.
iGrant is available on the app store for $9.99
Purchase iGrant from the App Store by clicking here.
(https://itunes.apple.com/us/app/igrant/id558160623?ls=1&mt=8).
For more information, visit iGrantApp.com.