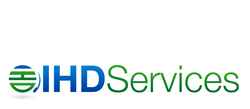 Our primary focus from the beginning was customer satisfaction, as the callers utilizing our services were clients who had purchased products from us and we wanted them to continue to purchase products from us
Alpharetta, GA (PRWEB) August 24, 2009
Unitiv announces the launch of its newly formed division IHD Services, a premier outsourced provider of customer support services. Details about the customer support service can be found online at http://www.ihdservices.com.
IHD Services is a U.S. based division of Unitiv, Inc. headquartered in Alpharetta, GA. The acronym IHD stands for Intelligent Help Desk™. Unitiv's Intelligent Help Desk™ was created in 1998 to provide call management capabilities in support of Sun Microsystems hardware and software products.
"Our primary focus from the beginning was customer satisfaction, as the callers utilizing our services were clients who had purchased products from us and we wanted them to continue to purchase products from us," stated Jeff Uhlich, CEO of Unitiv. "Our goal was to create a concierge experience that would differentiate our support from the tedious, impersonal service clients generally experience when calling manufacturers directly. Instead of being a business necessity, we saw the support experience as an opportunity to build lasting relationships with our customers. We were successful in achieving that goal and what we have built is a proprietary offering based on our unique technology and methods. We are now making this service available to other companies who seek to ensure customer loyalty through unparalleled customer support."
Today the Intelligent Help Desk™ provides services in support of 77 manufacturers, including many of the world's largest technology providers. The services offered by IHD Services include customer service call management, service delivery facilitation, maintenance contract administration, asset registration and tracking, and reporting and data analysis. These services are targeted to technology manufacturers, government and IT project contractors, and business-to-business service providers.
About IHD Services:
IHD Services is a U.S. based division of Unitiv, Inc. headquartered in Alpharetta, GA. With over a decade of experience, IHD Services is the premier outsourced provider of services facilitating the delivery and management of support for manufacturers and businesses whose products or services require first-class customer service, administration and logistics. For more information, please visit http://www.ihdservices.com.
About Unitiv:
Unitiv, Inc. is a professional provider of enterprise IT solutions. Unitiv delivers its services from its headquarters in Alpharetta, Georgia, USA, and its regional office in Iselin, New Jersey, USA.
Unitiv provides a strategic approach to its service delivery, focusing on three core components: People, Products, and Process. The People to advise and manage complex technical solutions. The Products to design and build customized IT solutions. The Process to develop and manage post-implementation operations. For more information, please visit http://www.Unitiv.com.
###