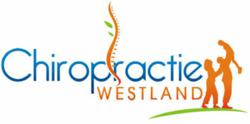 Being healthy is sometimes just as simple as getting out for a walk everyday.
Maasdijk, The Netherlands (PRWEB) December 16, 2012
Dr. Alan Jenks of iHealthology.com believes that if you want to stay fit past 100, you need to move everyday.
"Being and staying healthy doesn't have to be hard, it is sometimes just as simple as getting out for a walk everyday," says Dr. Alan Jenks. Dr Alan has treated thousands of patients as a Chiropractor and Applied Kinesiologist with some phenomenal results.
Flexibility and movement are the cornerstones of staying healthy for a long time. "People are just not getting the right information from the health care system about the importance of moving everday," says Dr. Alan. "In many cases just committing yourselves to daily movement is a great start."
New programs on TV such as 'On The Move' have shown that it is easy to get moving and change your health.
Dr. Alan says, "iHealthology provides me a platform to express my thoughts as a healer and hopefully expand my reach and give people the power to be informed and make their own decisions on their health based on solid evidence."
Where can people wanting to get moving and improve their health learn more? Visit http://www.ihealthology.com/staying-young-and-fit-means-getting-on-the-move/ for more info about Dr. Alan Jenks.
"The site is updated weekly with new information and I will be releasing books on Amazon from time to time so be sure to sign up to my newsletter to keep up to date with the latest health information," says Dr. Alan.
Dr. Alan thinks this is important information for everyone wanting to improve their health, and would love the support of liking his iHealthology Facebook page. "I'd appreciate your help in spreading the word," says Dr. Alan Jenks.