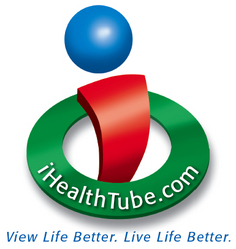 Our meat and dairy are loaded with hormones…all of which virtually mimic estrogen activity in our bodies.
Fargo, ND (PRWEB) December 29, 2008
Today 66% of the U.S. population is considered overweight or obese, which is defined as 30 or more pounds over a healthy weight. iHealthTube sits down with Ori Hofmekler, author of "The Anti-Estrogenic Diet," a revolutionary diet book that discusses the over-exposure of estrogenic chemicals in the environment, foods and even water and why he feels millions of Americans are overweight or obese and fail to keep weight off.
Estrogenic chemicals are large, diverse group of chemical compounds that can mimic estrogen and interfere with the body's hormonal activities. According to Hofmeckler, "Our meat and dairy are loaded with hormones…all of which virtually mimic estrogen activity in our bodies." Scientists believe about two-thirds of American cattle raised for slaughter today are injected with hormones to make them grow faster and many dairy cows are given a genetically engineered hormone to increase milk production. Too much estrogenic chemicals are leading to weight gain, "The Anti-Estrogenic Diet" offers a way to combat weight gain in estrogen-sensitive areas like belly fat.
iHealthTube has over 20 videos featuring Ori Hofmekler and "The Ant-Estrogenic Diet", from "Effects of Estrogen on Men" to "Are Human Beings Going Extinct" Hofmekler discusses how estrogenic chemicals are affecting people today.
Ori Hofmekler is the editor-in-chief of Mind and Muscle Power Magazine where he introduced his diet approach to the public. He published "The Warrior Diet" in 2002, which has been featured in newspapers, magazines and science journals. In 2006, he wrote "The Anti-Estrogenic Diet."
Since 2007, iHealthTube has educated consumers on a wide range of natural health topics. Starting out with only 100 videos, iHealthTube has grown to reach over 1,000 videos and has added podcasts and articles. They continue toward their goal of becoming the Internet's leader in natural health information. iHealthTube is strictly informational and contains videos from doctors, researchers and leaders in the natural health field to bring the most credible and up-to-date information. Visit iHealthTube for more information.
###