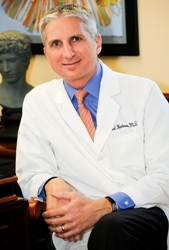 San Leandro, CA (PRWEB) March 23, 2016
iHear Medical, the leader in affordable web-enabled hearing solutions, announced today the appointment of Dr. Daniel Hartman to its board of directors.
"We are excited to welcome Dr. Daniel Hartman as a director and a scientific advisor to the company," said Adnan Shennib, founder and CEO of iHear Medical. "Dr. Hartman brings a broad range of expertise in hearing health care including the unique experience of being a licensed hearing aid dispensing professional, which will support iHear's development of advanced hearing solutions."
iHear Medical recently announced receiving FDA clearance for the iHearTest™, the world's first hearing screener approved for over-the-counter (OTC) sales. The iHearTest and other cloud-based hearing solutions developed by iHear Medical intend to break through persisting barriers preventing people from obtaining basic hearing assessment and addressing their hearing loss. iHear Medical plans to launch the iHear HD, the first web-enabled invisible digital hearing aid, in July 2016.
Dr. Hartman, a San Francisco native, is a partner in the San Francisco Ear, Nose and Throat Medical Group, affiliated with California Pacific Medical Center. Dr. Hartman's unique qualifications as an ENT physician and a licensed hearing aid dispenser enable him to offer complete patient hearing care, from diagnosis and surgical treatment to dispensing cutting edge hearing aid technology.
"Hearing device sales have operated within the same business model for half a century," said Dr. Hartman. "The millions of patients who have been unwilling or unable to access the latest technology in digital hearing solutions now have the answer at a fraction of the cost."
Dr. Hartman obtained his medical degree from the University of California, Irvine School of Medicine and completed his training in otolaryngology at the Stanford University Medical Center. As a clinical professor at the University of California at San Francisco, he received several awards for clinical excellence. He is a Fellow of the American Academy of Otolaryngology/Head and Neck Surgery, and the American College of Surgeons.
About Hearing Loss
Hearing loss is a global problem of epidemic proportions with about 5% of the world's population, or approximately 360 million people, suffering from a disabling level of hearing loss worldwide, according to the World Health Organization (WHO). Hearing impairment typically goes undiagnosed, and those who are affected often exhibit denial, confusion, or personality changes. Hearing aids are extremely expensive for the vast majority of Americans and low cost alternative hearing aids currently available are ineffective for treating the complexities of individual hearing loss. WHO also reports current hearing aids serve less than 10% of the global need. A disabling level of impairment refers to a hearing loss of 40 decibels or more.
About iHear Medical, Inc.
iHear Medical is a venture-backed firm dedicated to addressing the global need for affordable and accessible hearing solutions. iHear Medical's new products and business models are intended to break through persisting barriers preventing people with hearing loss from acquiring and using hearing aids. iHear Medical is pioneering web-enabled hearing solutions and was founded by Adnan Shennib, who has started and led the development of hearing innovations at several Silicon Valley firms, including ReSound, and InSound Medical which was acquired by Sonova-Phonak in 2010.
For more information on iHear Medical, visit: http://www.ihearmedical.com
Media Contact:
Fonea Lam
fonea@ihearmedical.com
Investor and General Inquiries:
info@ihearmedical.com