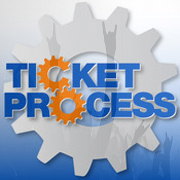 Online Ticket Giant Ticketprocess.com To Offer iHeart Radio Music Festival Tickets In Las Vegas
(PRWEB) July 13, 2012
After an inaugural 2011 show sold out in a matter of minutes and ended up being one of the greatest live collections of musical talent that North American crowds have ever seen, iHeart Radio Festival is putting on a two-day event in late-September that features a lineup out of a music lover's dream. Exactly 17 of the greatest bands and soloists of the past 20 years will be taking the stage over the course of two glorious days, and TicketProcess.com is giving the general public a chance to get in on the action.
Event organizers have packed an incredible wealth of talent and performers into the fold for this year's event, but it will only last two days and tickets are sure to sell at an incredibly fast rate. Las Vegas is a city that is always bustling with tourism and entertainment, and Friday, September 21st and Saturday, September 22nd are going to be two of the biggest days of the year.
The MGM Grand will play host to the 2012 iHeartRADIO Music Festival, and the atmosphere is sure to be electric. The chance to be in the same building with a large collection of the greatest performers of the current and past generations is an opportunity that very rarely arises. The event is being billed as the single largest live performance in the history of radio.
The Friday lineup spans many genres and will thoroughly satisfy anyone that has purchased a CD or downloaded a song in the past 20 years. Jane's Addiction, Coldplay and Sublime are three bands that would draw fans from all corners of the nation if presented as a trio, and they will be joined by the likes of Carrie Underwood, Kenny Chesney, Usher, Nicki Minaj and Jay-Z, just to name a few. Saturday features another stacked lineup of performers highlighted by Aerosmith, No Doubt, Taylor Swift and P!nk. In short, tickets to the iHeartRADIO Music Festival are going to literally be worth their weight in gold.
The iHeartRADIO brand is owned by Clear Channel Communications and was spawned in 2008. In the time since, it has taken advantage of the rapid migration of radio to the Internet and has quickly evolved from a website that led to hundreds of news and radio channels to an app that can be accessed using iPhones, the Android Marketplace, select video game consoles and a variety of other portals. Ticket Process has utilized the same technologies while bringing ticket browsing and purchasing options to the fingertips of the tens of millions of Americans with smart phones.
The site is also offering discount and offers on Las Vegas event tickets.