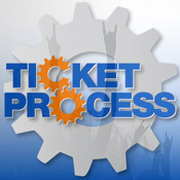 Nowhere else will fans of modern day chart toppers be able to find such a wide and diverse collection of them under one roof.
(PRWEB) September 02, 2012
The iHeart Radio Music Festival was a massive success in its inaugural year in 2011, and this year's event is shaping up to be bigger and better. TicketProcess is thrilled to announce that they are currently offering iHeart Radio Festival tickets to fans of music and American culture all over the globe. The event will take place at the lavish MGM Grand in Las Vegas on the weekend of September 21st and 22nd. The MGM Grand has routinely hosted some of the biggest events in all of live sports and entertainment, and is a perfect host for an event of such splendor and magnitude.
Nowhere else will fans of modern day chart toppers be able to find such a wide and diverse collection of them under one roof. What the organizers of the iHeart Music Radio Festival have pulled off is truly amazing, and the only thing that is separating a person with aspirations of attending the incredible weekend from actually having iHeart Radio tickets is a quick visit to TicketProcess.com. With an industry leading satisfaction guarantee and prices that can go toe-to-toe with any online exchange on the entire Internet, it is no surprise that TicketProcess.com has gained thousands of satisfied customers.
The lineup features well over a dozen acts that could easily embark on a world tour and sell out auditoriums from Seattle to Stockholm, but they have instead chosen to untie forces like a type of gigantic musical Voltron, and the results will be one of the best weekends of live music that North American fans have ever seen. A few of the bands that will peak the interest of anyone that went to high school in the 1990s include No Doubt, Aerosmith, Green Day and Bon Jovi. Each is expected to play a large set, and fans that are hoping to see these living legends of the stage should head to TicketProcess.com upon completion of the next paragraph.
Taylor Swift, Lil Wayne, Pitbull and Miranda Lambert are just a few of the soloists that have dominated the charts in recent years that will be playing live acts on the days of either September 21st or 22nd, and the list goes on and on. By the time the dust settles on Sunday evening, the crowd will have been treated to one of the single most legendary music festivals of the modern millennium. Festival fans travelling to Las Vegas may also want to check out the large selection of Theater events the site has to offer.