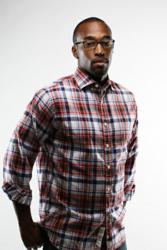 If my bike ride can inspire one person to commit to daily physical activity, and I'm able to raise money for such a worthy cause, all the hard work will be worth it
New York City, NY (PRWEB) July 17, 2012
Justin McClelland believes one person can change the world, and that's exactly what he is setting out to do. On August 15th Justin will begin a cross-country cycling project to raise both money for The American Heart Association, and awareness about heart disease. The 45-day journey will begin in New York City and conclude in Los Angeles. Through his http://iHeartCardio.org Ride 4 A Lifetime Initiative, Justin hopes to inspire others to commit to become more physically active.
The 31-year-old St. Louis native, and now Houston resident, is working to raise ten thousand dollars for The American Heart Association, and get as many people as possible to make a change for a lifetime of better health. His grassroots movement is gaining momentum, with individuals and businesses alike donating both money and supplies to the project. "What began as a pleasure trip has turned into a group effort for a better tomorrow, and my prayer is that it continues to grow," he exclaimed. Justin has begun maintaining a blog on his website, http://iHeartCardio.org, where he shares information about preparing for his journey. Supporters will also be able to hit the road with him via a Vlog, Twitter, Facebook, Pinterest & Instagram accounts he'll maintain as he treks across the country.
Heart disease is the leading cause of death among both men and women in the United States. One in three adults are currently living with some form of the disease, and in 2010 heart disease cost the US 444 billion dollars. It's these staggering statistics, and his personal experience, that inspired Justin to champion this cause. "When I initially began researching heart disease I was blown away by the facts. Having witnessed the devastation of the disease within in my community, more specifically my own family, made those numbers very personal. If my bike ride can inspire one person to commit to daily physical activity, and I'm able to raise money for such a worthy cause, all the hard work will be worth it," Justin explains.
Anyone interested in contributing to Justin's fundraising goal and/or donating supplies for the trip can contact him directly via his website http://iHeartCardio.org.