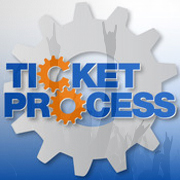 The site recommends paying a visit to their facebook page for Free Discount Codes.
(PRWEB) August 17, 2012
The iHeart Radio Music Festival will take place on September 21st and 22nd in Las Vegas, and TP has a large inventory of iHeart Radio Festival tickets that are currently available to the general public. The festival is in its 2nd of what is sure to be many years of existence, and it has quickly blossomed into an event that lures the best and most popular musical acts in all of North America.
The MGM Grand Garden Arena will play host to the two-day extravaganza, and nearly two dozen of the top acts in the music industry will play live sets. The event may very well be staged every few months in future years, but in the year 2012 there will be only one iHeart Radio Festival, and TicketProcess.com is the place to visit for those interested in securing iHeart Radio tickets for affordable prices. Any ticket that will get the holder into a show featuring a full day of top notch music is certainly worth every penny asked.
Just about everyone on the list of performers is a headliner, which makes the iHeart Radio music festival a unique and rare event. Soloists that are sure to rock the stage and keep the crowd on their feet from start to finish include Enrique Iglesias, Pitbull, P!ink, Lil Wayne and Shakira. Artists such as Taylor Swift, Jason Aldean and Brad Paisley will be performing for their huge throngs of fans, many of whom are currently in their own mad scramble to secure iHeart Festival Las Vegas tickets.
Fans of hip-hop will be treated to an All-Star lineup featuring both Usher and Mary J. Blige, and folks that started listening to the radio in the 1990s will be excited about seeing Aerosmith, Green Day, No Doubt and Bon Jovi.
Anyone that has been to an event in Las Vegas knows that the party goes on all night long, unlike the hundreds of other music venues in America that feature gridlocked parking lots and hours of bumper-to-bumper traffic following the final curtain. Anyone thinking about going to this monumental musical celebration should visit TicketProcess.com at their earliest convenience. Late-September is just around the corner, and missing out on the chance to see living legends of music in person over the course of two glorious days creates a pain that doesn't go away quickly. TicketProcess.com can be accessed easily and securely by way of the Free Android app in the Marketplace or any iPhone, free app via itunes.