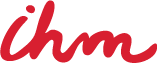 Myrtle Beach, SC (PRWEB) August 07, 2012
During the month of July, IHotel Marketing, the hotel marketing-specific division of Myrtle Beach-based digital marketing agency Interactivity Marketing, generated a 49 to 1 average ROI for five of its largest hotel clients. The hotels, located in the cities of Myrtle Beach, Charleston, and Jackson Hole, WY, combined to generate $159,323.56 of paid search revenue from a combined ad-spend of just $3160.71, yielding a 4940% return on ad-spend.
Interactivity Marketing founder and president Gary Henderson attributes the high average ROI to constant account monitoring and to the practice of conversion rate optimization. "Conversion rate optimization is the practice of systematically testing ads and monitoring keywords and other relevant data to ensure we are spending our clients' money effectively. Conversion rate optimization is useful because it forces marketers to put aside their opinions about what type of ads, designs, or keywords should or shouldn't be successful in a campaign and requires them to focus solely on data such as impression share, click-through-rates, and average ad position, all of which factor into conversion rates." Through August of 2012, IHotel Marketing has generated over $2.1 million dollars in combined revenue across all of its paid search clients.
IHotel Marketing manages digital marketing services including search engine optimization, email and eCRM marketing, and social media for over 45 hotels nationwide and is currently averaging an industry-leading 24 to 1 ROI for its paid search clients.
About IHotel Marketing
A division of Interactivity Marketing, IHotel Marketing provides digital and traditional advertising and marketing services for hotels throughout the United States. The division is currently averaging an industry-leading 24 to 1 ROI for its paid search marketing clients. In addition to paid search management, the division also offers services such as web design and development, search engine optimization, social influence marketing, email marketing, and fully managed eCRM.
About Interactivity Marketing
Headquartered in Myrtle Beach, South Carolina, Interactivity Marketing is a fully-integrated digital advertising and marketing agency that provides branding, print, web design and development, search engine and social media marketing, and marketing strategy services to clients across the nation. Regarded as one of the fastest growing digital agencies in the southeast,Interactivity Marketing continues to win business and break new ground by implementing quantifiable, measurable, and innovative creative marketing solutions and strategies for its clients. Interactivity Marketing is also the host of Interactivity Digital, a digital marketing conference that will be held in South Beach, FL in May of 2013.