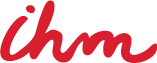 Myrtle Beach, SC (PRWEB) July 12, 2012
Interactivity Hotel Marketing, a division of Myrtle Beach-based digital marketing and advertising agency Interactivity Marketing, earned over $330,000 for its paid search marketing clients during the month of June, bringing the agency's total revenue for its hotel clients during the first half of the year to over $1.9 million.
During the month of June, Interactivity Hotel Marketing spent $13,735.96 on behalf of its clients to earn $333,314.82 for a return-on-investment of 24.26 to 1. Through the first six months of 2012, the agency has spent $79,923.59 for its clients to generate $1,929,385.37-- an ROI of 24.14, topping the agency's industry-leading 22 to 1 average.
Interactivity Hotel Marketing provides digital and traditional marketing services for clients throughout the nation, including properties in South Carolina, North Carolina, Georgia, Florida, Tennessee, Wyoming, Utah, and Puerto Rico.
"We (and our clients) are thrilled with the returns that we've been able to generate," said Gary Henderson, owner and President of Interactivity Marketing. "Our staff is dedicated to the success of our clients and these returns certainly show that. By focusing on optimizing for conversions, we are able to fine-tune our strategies and methods to position our clients for the greatest amount of success and revenue."
Conversion rate optimization is the practice of using data drawn from research to test and determine the most important factors to drive bottom-line paid search conversions. A hot topic in the digital marketing world, conversion rate optimization requires that marketers focus on testing multiple ads, target groups, landing pages, and calls-to-action to determine which combinations are most effective (and profitable).
About Interactivity Hotel Marketing
A division of Interactivity Marketing, Interactivity Hotel Marketing provides digital and traditional advertising and marketing services for hotels throughout the United States. The division is currently averaging an industry-leading 22 to 1 ROI for its paid search marketing clients. In addition to paid search management, the division also offers services such as web design and development, search engine optimization, social influence marketing, email marketing, and fully managed eCRM.
About Interactivity Marketing
Headquartered in Myrtle Beach, South Carolina, Interactivity Marketing is a fully-integrated digital advertising and marketing agency that provides branding, print, web design and development, search engine and social media marketing, and marketing strategy services to clients across the nation. Regarded as one of the fastest growing digital agencies in the southeast,Interactivity Marketing continues to win business and break new ground by implementing quantifiable, measurable, and innovative creative marketing solutions and strategies for its clients.